If you are an informal carer, it can be difficult to take a break to buy groceries, attend medical appointments or pay the bills let alone recharge your batteries and meet with friends.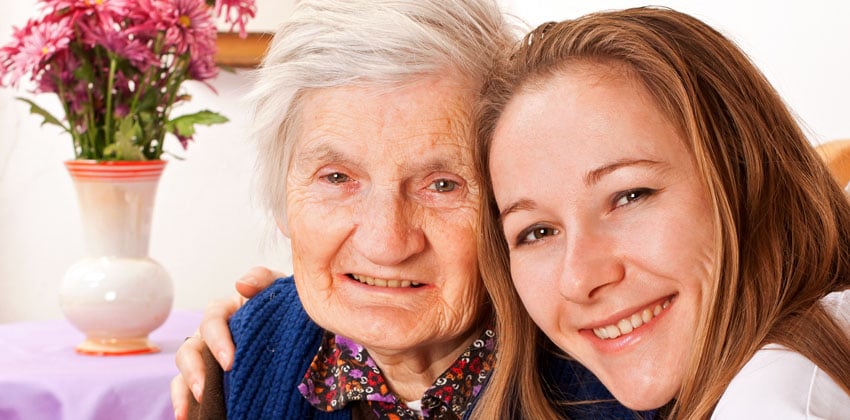 As a carer, it's very easy to find yourself isolated and alone, coping round the clock and feeling guilty at the thought of leaving your loved one in order to get on with necessities yet overwhelmed by the challenges of taking them with you.
What is Home Respite?
Many people think of respite as a break in residential or day care for their loved one, allowing a carer to get on with the practicalities around and for the home. However, respite does not have to involve your loved one leaving the home they are familiar with and comfortable in. Home respite help involves an experienced and qualified carer staying at home with the person you care for whilst you go out - for an hour, an afternoon, a day or longer.
Depending on the care needs of the cared for person and what you are comfortable with, we can offer respite care out of the home by perhaps taking them to an activity or local place of interest which they would enjoy. Pete Burton's story below is a case study of how we have achieved this for a local gentleman.
Where is Home Respite available?
Home respite is available across Leicestershire and Rutland.
Is Home Respite a free service?
We have experienced, trained and DBS checked staff who will look after your loved one and we charge a competitive rate for providing the service. It is available to older people who wish to pay for their own care, however you may be eligible for funding from Leicestershire County Council if you meet their criteria. For more information please contact the Home Care department on 0116 2992266.
How do I access Home Respite?
Please contact our Home Care team on 0116 299 2266. We will be happy to talk about the type of respite care that would suit your and the person you care for.
Peter's Story — Dementia Respite Care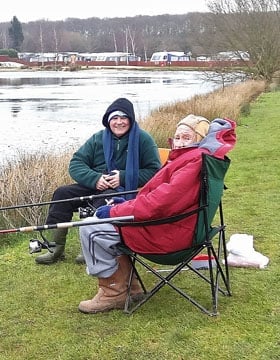 Peter and Maggie have received respite care from Age UK Leicester Shire & Rutland. Maggie shares with us the ways that Age UK supports them both.
"My husband, Peter, was a carpenter/joiner by trade and by the time he retired at 60 he was a Contracts Manager with Jelson. Peter was very active and enjoyed socialising, having a drink with his friends and a cigarette. He also played the piano and enjoyed watching TV, but his big hobby was fishing. Both our lives changed dramatically 12 years ago when Peter had a stroke at the age of 62. The stroke left him with vascular dementia.
There has been no deterioration in Peter's wellbeing, in fact, he is generally very well in himself. Peter can still retain information and there is no short term memory loss but he needs support with all his personal care tasks. I do most of this because it's easier than trying to work around other carers coming in twice a day.
The big change for both of us was no longer being able to do the things together that we had enjoyed and planned for retirement – plus the loss of the social side of life: dinner with friends, trips to the cinema or theatre. I think that the loneliness is the worst part of this condition. Peter used to be communicative and enjoyed singing but we no longer share mutual interests or conversation and I spend a lot of time alone even when Peter is at home.
I realised I needed help and arranged for respite care to give me a break and time to do all those tasks that are either more difficult or take longer while I'm looking after Peter. Respite also means I can get out and meet up with friends. Peter attends a day care group three days a week and Age UK gives us the type of respite support I wanted. I didn't just want someone to sit with Peter at home, I really wanted to give back to Peter something he'd lost because of the dementia, which was his hobby of fishing.
I can't physically carry Peter's fishing tackle but our Respite Worker can and he sets it up so Peter can enjoy the sport again whilst he sits with him. I have noticed that Peter speaks more now and I think that it helps him to have a male companion to share his hobby with and chat to. I'm very grateful for the support that Age UK gives us."