Leicester Carers Support Service
If you look after a friend or family member, who relies on your support to manage their daily life, you are a Carer. We can offer free and confidential support and we are here to help you.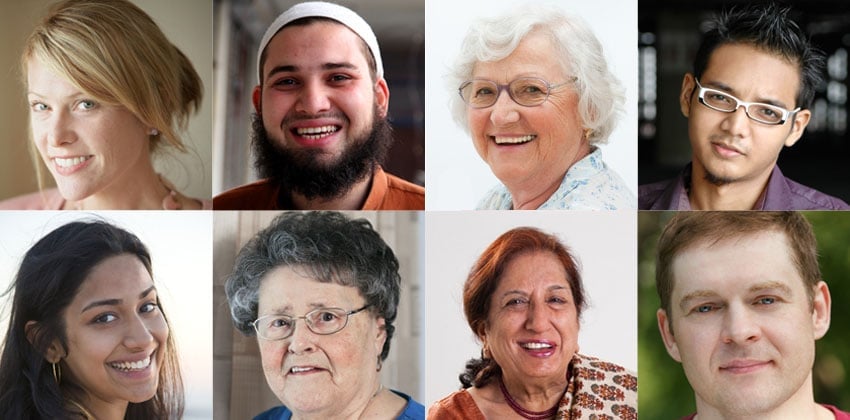 The Leicester Carers Support Service offers free and confidential support to all carers, 18+, when either themselves or the person they care for live in Leicester city. Access is via our dedicated helpline, email or by dropping in to the Carers Hub, based at The Bradbury Centre, Clarence House, 46 Humberstone Gate, Leicester.
Support includes:
One to one support.
Drop-in at city centre Carers Hub.
Information, advice and signposting on all carer-related matters such as lasting powers of attorney, carers allowance, carers' rights and much more.
Carers cafes and support groups.
Carer learning, wellbeing sessions and carer breaks.
Email: carers@ageukleics.org.uk
Helpline: 0116 222 0538
Carers Support Information
To find out more about our services please click below:

Download our Leicester Carers Support Service Leaflet
---
Carers Passport
If you provide help to a family member, friend or neighbour who cannot manage on their own make sure you have a Carers Passport.
---
Carers Drop In and Outreach Sessions
We offer peer support and one to one support at our regular drop-in and outreach sessions for Carers who live in Leicester City. Call in for an informal chat. No appointment needed.
---
Carers Wellbeing Breaks
We offer the opportunity for Carers to take part in relaxing activities, social gatherings and outings. In addition, we offer well-being services for Carers who live in Leicester and are caring for a family member or friend.
One to one sessions are available on:
Alternative therapies
Mindfulness training
Recreational activities
Relaxation techniques
Information, advice & guidance service
We can provide information advice and guidance to enable carers to feel more knowledgeable and confident about their caring role and the person they care for. Support is available to help carers understand and access their rights and entitlements and ensure that they have the information they need to make choices and decisions about access to additional support if they need it.
---
Carer Learning
Carer Learning is available to help Carers feel more able to undertake their role and feel better equipped to do so. The sessions will improve understanding of the support that is available, help to increase confidence, support Carers' physical and emotional wellbeing and reduce isolation.
We know that the current situation with Coronavirus is putting even more pressure on you in your caring role, so would like to offer you the opportunity to learn mindfulness skills to help you through this period. Please see our Mindfulness for Beginners leaflet.
---
Regular Groups and Activities
To find out more about our regular groups and activities, please click the link below:
Click here to view the Carers Group for November 2023
---
How do I access the support of this service?
The service is funded by Leicester City Council and is free for you.
You may also be interested in...
Carers can look forward to some time for themselves in the knowledge that their loved one is being well looked after by our experienced care workers.

Home Care offers a wide range of services and support to enable you to live independently at home.
Give today for a brighter tomorrow
Help older people in need