Our lunch clubs offer the chance to socialise and to enjoy a hot lunch with friends on a weekly or monthly basis.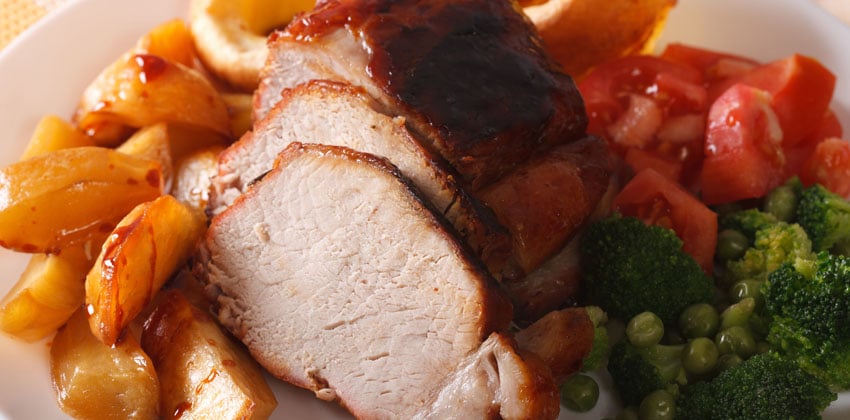 Lunch Clubs take different forms but all of them improve the wellbeing of older people.
Where do our lunch clubs take place?
Birstall
Earl Shilton
Loughborough
Market Harborough
Melton Mowbray
Oakham
Sapcote
Whissendine
Are lunch clubs free of charge
Our lunch clubs are competitively priced to be enjoyed by all older people.
How can I join a lunch club?
Joining is very easy. Simply contact us and tell us which club you would like to join and we can arrange it.
Please Contact:
For lunch clubs in Rutland please contact Yvonne Rawlings on Tel: 01572 823 942 or Mobile: 077388 20910.
For all other lunch clubs please call Antony Massey on 0116 2992273
Joan and Jane's Story - Friendship on the menu
Our Market Harborough Lunch Club has been running for over 20 years offering a weekly lunch in a friendly environment every Tuesday.
Joan Swan and Jane Bown are two regulars at the lunch club, having attended for more than five years. Joan and Jane make their own way to the club each week; Joan, a sprightly 87-year-old, walks to the club from her home in the town and Jane takes a taxi from a nearby village.
Originally from Northampton, Jane moved to Leicestershire when she married whilst Joan's parents emigrated from Australia when she was young and settled in Leicestershire. Family offers an essential support network to both ladies. Joan recently moved into Market Harborough to be near her daughter and Jane lives with her son. However, Joan and Jane both remain as independent as possible within their means and the lunch club gives them a valuable weekly outing.
The ladies met at the club when they first joined and struck up a friendship that has lasted over the years. Joan explains: "We met at the lunch club when I heard somebody calling the name 'Jane Bown' and I took notice as my maiden name was also Bown. We got talking and discovered that we aren't related but it gave us a connection and we now sit together each week for a catch-up." Jane adds: "Whilst we don't see each other outside of the lunch club we do talk on the phone between visits. We're good friends and having someone to chat to makes a difference to my day."
The lunch club plays an important but different role in each of their lives. Living in a town offers Joan more opportunities to join groups and socialise; she attends a weekly coffee morning, a gardening group, and the University of the Third Age. Joan's challenge relates more to managing on just a basic pension so being able to get a freshly cooked and reasonably priced hot meal is appreciated – and it's nice to sit and be waited on by the staff and volunteers who run the club.
Jane's daughter feels that the lunch club is good for her as it gets her out, a rare opportunity as there is little available during the day in the village and, as her health dictates the need for a costly taxi into town, it's too expensive for her to make frequent trips. Coming to the lunch club has meant that Jane has been able to socialise and make new friends as well as enjoying Joan's company.