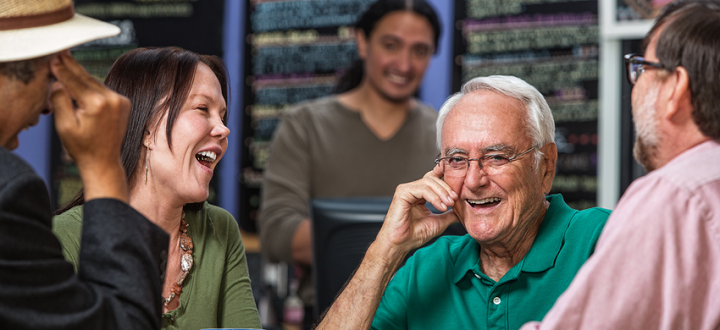 We're a local charity that helps London to love later life by campaigning for older Londoners, working on their behalf, and championing their cause
Who we are
Age UK London is a regional charity that helps London to love later life by campaigning for older Londoners, working on their behalf, and championing their cause. We work with London borough Age UKs, over three hundred older people's organisations across the capital, and the national organisation, Age UK.
Our objectives are:
To play a full role as the regional body of Age UKs and Age Concerns in London by facilitating, articulating and implementing the views of member organisations at a regional level.
To address the core funding needs of Age UK London and create a fundraising strategy to support Age UKs and Age Concerns in their fundraising activities.
To maintain and build Age UK London's role as a campaigning and influencing organisation for older people in the capital, and to serve as a 'powerhouse for ideas' in line with Age UK London's vision for development.
To raise the profile of Age UK London and enhance the capacity of Age UKs and Age Concerns to raise their profile locally, and that of older people.
To support the development of cross borough partnerships at sub-regional level in collaboration with appropriate partnership organisations to improve service delivery to older people.To develop an organisation that is fit for purpose, accessible, responsive and supportive of Age UKs in London.
Where you can find us
Our main office and is located in Tavistock Square.
Visit our contact us page for directions
How we are funded
We rely on your support to keep serving the community. We are supported by donations from the public and some charitable grants.