Protect travel concessions for older Londoners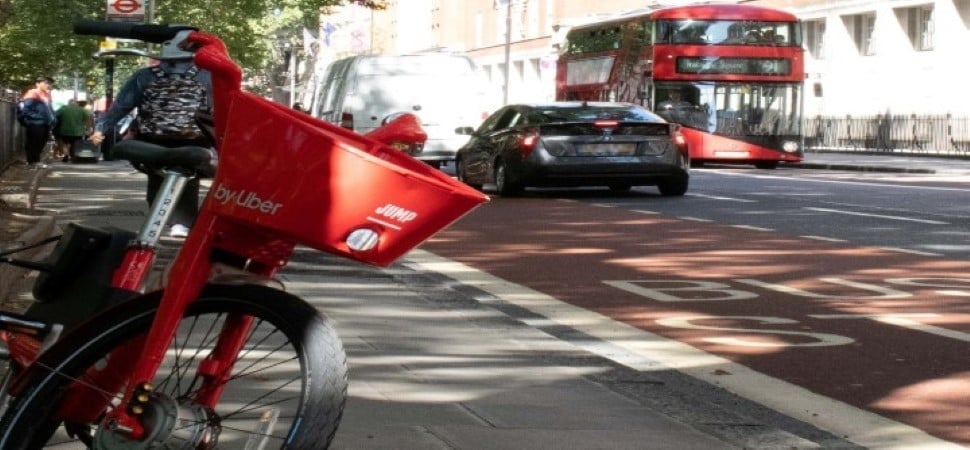 Since June 2020, older Londoners have not been able to use their Older Persons' Freedom Pass or their 60+ Oyster card between 04:30am and 09:00am on weekday mornings. Since then older Londonder's travel concessions have become increasingly under threat. Thousands of older Londoners' have raised their voices to call for vital travel concessions to be protected. Thanks to them travel concessions have been saved until 2020 but the danger of future cuts has not gone away.
Important update
Plans linked to a new government / TfL funding will see the 60+ Oyster Card gradually phased out until the concession disappears entirely next decade. The phasing-out process will gradually see the age of eligibility rise. This won't affect current 60+ Oyster Card (or Freedom Pass) holder but it will affect people in their 50s. Age UK London believe this is a regressive step that will hit people on the lowest incomes the hardest. Research has found that the finances and job market experiences of people in their 50s and 60s have been disproportionally affected by the COVID-19 pandemic.
Essential journeys (end the pre-9am suspension)
Age UK London are campaigning against the early weekday morning suspension of travel concessions because it penalises older Londoners with no choice about when and how they travel. Some of the poorest older Londoners are among those hardest hit and we've heard from hundreds of older Londoners about the devastating impact so far.
Affordable transport is a lifeline not a luxury and it can transform lives.Taking travel concessions away from older Londoners who live in the city with the worst pensioner poverty rate in the country and some of the highest living costs in the world will drive up poverty and exacerbate the capital's social isolation crisis.

Older Londoners have already been hit financially by the pandemic. The number of older Londoners relying on out of work support like Universal Credit has doubled in seven months and only one in three older people made redundant find a new job within three months.
Important update – Campaign win!
In October 2020, nearly 50,000 Londoners joined our campaign to protect travel concessions. Tens of thousands of people wrote to the Secretary of State for Transport. Their hard work has made a huge difference.

On 1st November 2020 we learnt that there would be no additional cuts or restrictions on travel concessions for the duration of a new Transport for London funding deal.

Unfortunately we still need to persuade the government to lift the suspension on the use of the Freedom Pass and 60+ Oyster Card before 9am on weekday mornings. A long-term commitment to protect crucial travel concessions is needed and the fight to save travel concessions will continue.

You can read our latest campaign update here.
Thousands of older Londoners depend on 60+ Oyster card and Freedom Pass concessions travel to work (often on the front line of the pandemic) in order to provide for themselves and their families and make an invaluable contribution to the capital.
The decision to suspend early morning travel concessions has done little to reduce crowding and older Londoners accounted for just 5% of the recent small increase in passenger numbers.
Case studies
We have heard directly from older Londoners that the current suspension of concessionary travel has already had a devastating impact on older workers, including those on the pandemic front line; carers; those with early-morning medical appointments; volunteers and many others.
A case study with a 60+ card holder
"Remove travel concessions and you remove a lifeline; older people have already been disproportionately impacted by COVID-19."
A case study with a key worker
"It felt like a kick in the teeth to find myself paying to go home after a 12 hour nightshift."
Read the Summer 2019 edition of our London Age Magazine to find out how we can make travel in London age-friendly.

Keep up-to-date with the latest news and views on London's transport on the Age UK London Blog.