198,000 older Londoners haven't met up with a friend in a month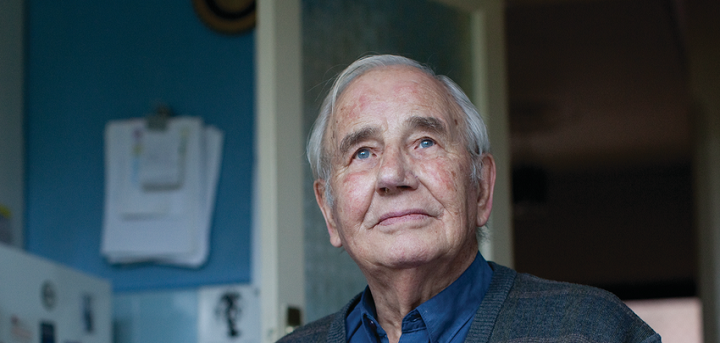 Published on 14 December 2018 11:43 AM
New analysis by Age UK has found that 198,000 older people in London can go for a month without meeting up with a friend, and that 19,000 over 65s in the region have not even had a conversation with family or friends over the same period.
Research commissioned by the Charity also found that half a million older people across the UK are expecting to feel lonely this Christmas, of whom four in five (79%) have not sought any help for this. For half of those (52%), loneliness has become a 'normal' part of life.
The study also found that for more than half a million older people, Christmas isn't something to look forward to because it brings back too many memories of people who have passed away and happier times.
In addition, more than 230,000 older people who will be on their own at least one day over the Christmas period (from Christmas Eve to New Year's Day) say they have no choice, it's just how it is. Against this context it is little surprise that more than 530,000 people aged 65 and over aren't looking forward to Christmas because for them it's 'just another day.'
Although loneliness is by no means an inevitable part of ageing, difficult life events that many experience as people get older, such as bereavement, serious illness or reducing mobility, can all be triggers for becoming more isolated and feeling lonelier.
Age UKs across London are working hard to combat loneliness through a range of services and activities, such as lunch clubs, exercise classes and advice and support when there's no one else to turn to. Age UK London supports this work by campaigning for older Londoners, working on their behalf, and championing their cause.
Paul Goulden, CEO at Age UK London, said:
"There is far more awareness now of the problem of loneliness and as a result I think many families and friends make a real effort to be kind to older people, especially at this time of year. However, as our new research shows, sadly, some older people are still being left out in the cold and have no one at all to turn to for advice or support. So as well as doing your bit to be friendly to the older people you know please support us so we can be there for those who really are almost always on their own. No one should have to live like that in old age."
Age UK Ambassador Joanna Lumley OBE, said:
"Sadly, the feelings of loneliness are too common in many older people's lives and it's really quite a worry. It can affect your mental and even physical health. These are things I've learnt from working with Age UK and the role I've played this year in Finding Your Feet, where I also realised the importance of having strong bonds and connections with people around you in your later years. We can see from this latest research that so many older people accept loneliness as part of life, so my plea is to take action for yourself or an older relative or friend who you think might be feeling isolated – call Age UK and find out what support might be available for you locally, or donate to Age UK and help them to support older people in need."
Age UK Ambassador Dame Helen Mirren DBE, said:
"There are many challenges we face when getting older but loneliness needn't be one of them. It's incredibly sad to find yourself being on your own with no one to turn to. Terrifyingly it could happen to any of us at any time, even when we least expect it. But it doesn't have to be this way – Age UK is reaching out to everyone this winter to ask for their support so they can be there for even more older people. If you know someone that could benefit from their support, please help them get in touch. The difference they make really could be life changing."
Older people and their families or friends can find their local Age UK in London by clicking here.
Age UK London is encouraging people to get behind its campaign and to donate to help ensure that the Charity's essential services and support can continue to be there for older people and their families. To find out how you can support Age UK London by donating go to: www.justgiving.com/ageuklondon or call 0207 820 6778.