Past Projects - Fit 4 Purpose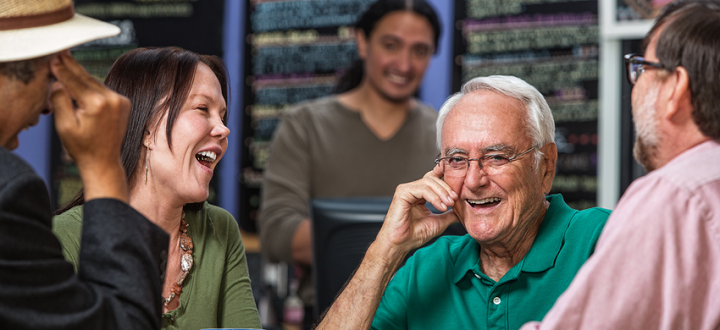 Published on 09 April 2015 04:35 PM
The Fit 4 Purpose project ended in 2016. To find out about our current campaign to make London an Age-friendly City, please click here.
Age UK London started work on this project, supported by London Councils as part of its 2013-15 funding programme. The funding was then extended for the finacial year 2015-16. The Fit 4 Purpose project was delivered in partnership with Opening Doors London.
The aim of Fit 4 Purpose was to support, inform, up-skill and network at least 400 voluntary and community organisations working with older people, across all London boroughs. The project helped them to effectively manage income reductions by providing them with the knowledge and skills to broker partnerships, 'stay afloat' and most effectively serve their users.
Fit 4 Purpose helped organisations reduce costs, smaller organisations to become funding free, and others to attract funding through relationship brokerage with local sources of financial and in-kind support. Social media training workshops promoted these tools to improve communication and outreach and reduce costs. A range of practical support workshops helped organisations identify and pitch for funding.
An online Knowledge Hub provided information, spread best practice, supported user consultation and provided equality and benchmarking tools to help organisations demonstrate impact. There was also an online Opinion Exchange, featuring opinion pieces and discussion forums to trigger debate and ensure older people's organisations are able to respond to the changing needs of their users. A suite of briefings highlighted challenges and opportunities to organisations working with London's diverse older population.
Specifically, Fit 4 Purpose:
Made efficiency savings by brokering and supporting partnership working and resource sharing between organisations working with older people and local partners, where possible supporting organisations to become funding free.
Produced and distributed London Funding News briefings, outlining funding opportunities and provided practical bidding support workshops.
Improved and developed organisational digital communication and increased outreach by promoting social media resources including Facebook, Twitter and blogs.
Circulated e-briefings to reduce costs (recognising there will always be a requirement for some paper-based communication).
Helped organisations evidence impact via a toolkit and one to one support to develop data capture, monitoring and evaluation protocols.
Undertook research and regular consultations on key issues affecting older people's organisations and users, to ensure views and priorities were reflected to service providers and the statutory sector.
Provided an Opinion Exchange website resource to engage with organisations (and older individuals) and develop thinking around issues including housing, income, social inclusion, digital exclusion, transport, health and social care.
Improved current knowledge of sector-wide changes and activity e.g. related to housing, personal income, health and social care by distributing age-related briefings across the sector, including to councillors, local authorities and the NHS.
Established a Project Reference Group to guide and oversee the project.
The Fit 4 Purpose project ended in 2016. To find out about our current campaign to make London an Age-friendly City, please click here.
Briefings
Age UK London produce a suite of briefings as part of the Fit 4 Purpose project, and all downloadable issues can be seen here.