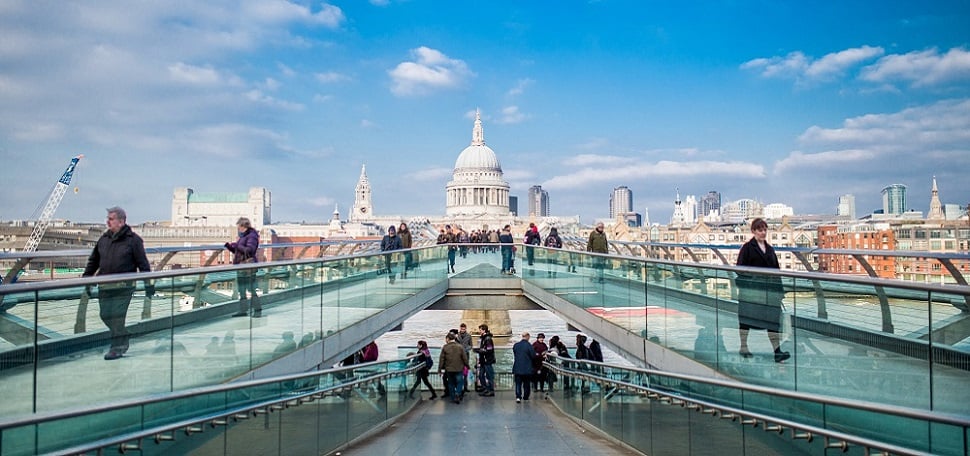 June 2018 saw the huge announcement that London had signed up to the World Health Organisation's Global Network of Age-friendly Cities and Communities. Speaking at our "Tackling Loneliness" conference, Deputy Mayor for Social Integration, Social Mobility and Community Engagement, Matthew Ryder, QC, outlined Sadiq Khan's aim for London to be recognised globally as an Age-friendly City.
In response, we're campaigning to make an Age-friendly London a reality.
Read on to find out what is needed to make an Age-friendly City, to learn about our latest campaigns, and discover how you can get involved.
What makes an Age-friendly City?
The UK population is ageing. As the number of older people living in cities increases, there is a growing recognition that cities need to become "age-friendly", with the needs of older residents playing an increasingly important part in the shaping of cities. An Age-friendly City can help older people to develop more active and healthy lifestyles, which can improve physical and mental health as well as promoting independence and autonomy in later life.
The WHO Global Network for Age-friendly Cities and Communities advances the exchange of experience and mutual learning of the age sector between cities and communities worldwide. Cities and communities of all different sizes from across the world make up the network, united by their desire and commitment to promote healthy and active ageing and a good quality of life for their older residents.
In short, Age-friendly Cities aim to help older people to live independent lives by maintaining their physical and mental health. Such measures are often incredibly cost effective as they can help to contain growing health and care costs by creating a city that everyone can enjoy, no matter their age.
Building an Age-friendly London is not just a goal for the present, it's for the future too. We must act now to ensure everyone in London can love later life.
To achieve these aims, the WHO has outlined eight key domains that cities and communities can use to meet the needs of older citizens. These eight domains often overlap and mutually reinforce each other to help older people to participate in all aspects of city life. Age UK London's campaigning activity in the coming months and years will be guided by these eight domains.
The eight strands of an Age-friendly City are divided into two main themes: Active Ageing in London and Safer Ageing in London. To learn more about each domain, please click on the links below.
Age-friendly Resources
We have a whole host of Age-friendly resources for organisations, forums, and individuals to use to help make London an Age-friendly City.
Take a look at our past campaigns
Join the Age-friendly London Movement
By signing up to our mailing list you'll be kept up-to-date with all of our Age-friendly London campaigns and you'll have the chance to get involved directly.