Communication & Information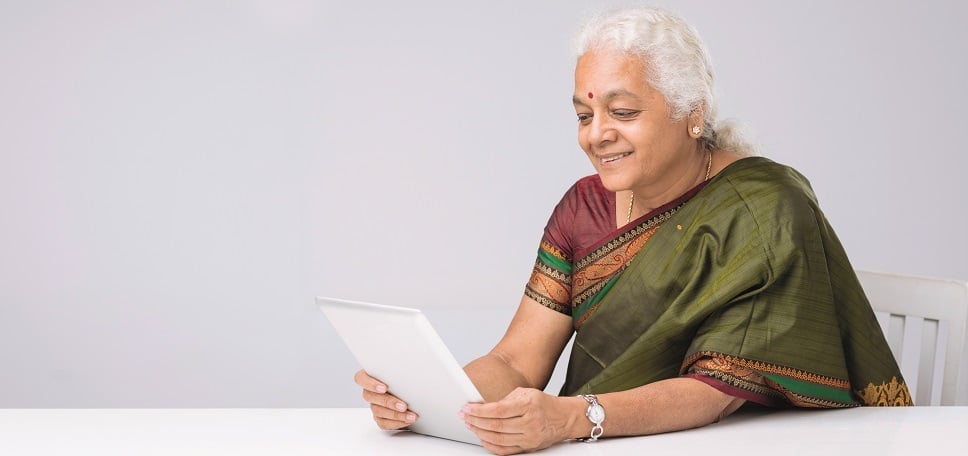 The ability to receive timely and practical information to help manage life and meet personal needs is vital for active ageing. In addition, it's important that older citizens are able to stay connected with people and events to avoid the difficulties posed by social isolation.
Nowadays our world is characterised by rapid dissemination of information from a variety of sources. Meanwhile in a city as large as London, it can be hard to keep track of the myriad services, events, and groups that occur across the capital. Yet regardless of the variety of communication choices and the volume of information available, a central feature of an Age-friendly City should be to have relevant information that is readily accessible to older people with varying capacities and resources.
Widespread Distribution of Information
London has a whole host of different media from which to receive information, whether through generalist communications channels such as press and broadcasters right through to targeted information online. Of particular value is non-partisan information that reaches older people in their daily lives and activities, through direct personal delivery, telephone and distribution in key locations, for example: community centres, stores, and public services.
Yet the ability to access large amounts of information is only worthwhile if the material is relevant and timely. In a city the size of London, information overload can lead to citizens missing out on important details about local services and events. A frequent barrier stems from lack of awareness of available information as well as not knowing how to locate such information. This often means that older people may miss out on benefits and services for which they are entitled, or learn about them too late to apply.
One suggestion to make communication more age-friendly is to provide more information specifically focussed upon the interests of older people through both print and broadcast media. Another idea is to broaden the scope of programming to make sure that older people's interests are included.
Spoken Word
The WHO Age-friendly Cities Guide states that: "No matter how developed the city, word of mouth is the principal and preferred means of communication for older people". Accordingly, many older people value the interpersonal aspects of communication, which can often be overlooked in an increasingly "digital-by-default" world. Oral communication is especially important for those who are visually impaired or illiterate and has the added benefit of making the person in question feel valued.
Age-friendly communication recognises the importance of informal channels to deliver information to older citizens, a goal best achieved by encouraging an active lifestyle with lots of community involvement. This raises the issue of contacting those who are social isolated and therefore less likely to attend community events. The internet has often been suggested as a possible solution, but should not be seen as the only way to solve the problem – projects such as Age UK's befriending scheme can also play an important role here. Similarly using locations such as health centres to disseminate information is a useful way to contact people who are less likely to engage with community groups and projects.
Age-friendly Formats and Design
Perhaps the most important element of communication is the manner in which the information is presented. Font size and type must be large enough to read and on a background that accommodates for those who are visually impaired. This is especially important for product labels on items such as medication which can often be hard to decipher. Official forms, which are vital for receiving services and benefits, can be especially difficulty to understand, which is especially concerning as many older people are found to be missing out on benefits due to a lack of information.
Auditory information must be spoken at a moderate pace, especially on transport, but also during radio and television announcements. Automated answering services are also a struggle, often providing information too quickly, with too many options, and without the chance to speak to a real person. Service automation is an increasing problem in a "digital-by-default" world, with a shift towards electronic visual displays and automated banking, postal, and parking machines. Some of these automated systems are too high for people to reach, especially if they are in a wheelchair.
Click here to keep up-to-date with our Age-friendly London campaign!