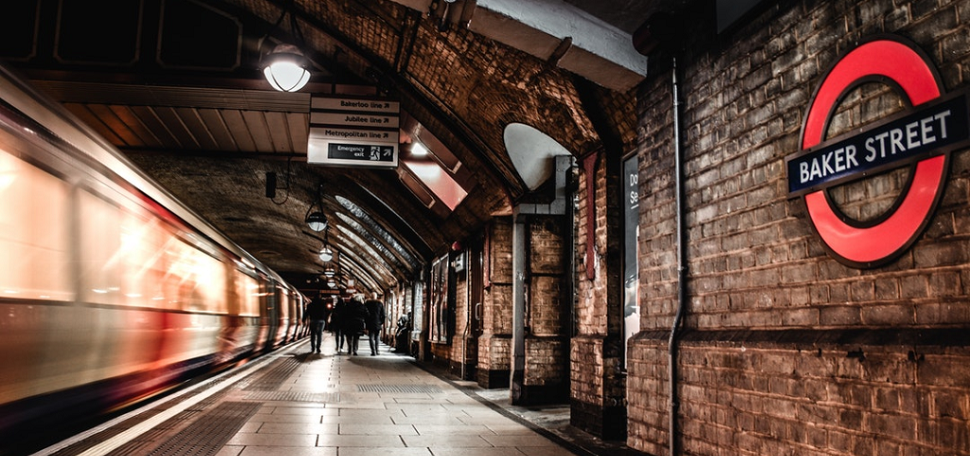 Without an accessible and affordable transport network, citizens' access to community and health services is vastly reduced. In addition, older Londoners' social and civic participation relies on a fully-accessible transport network. Considering that 18% of London's economy is contributed by older people and 39% of older Londoners volunteer, a transport network that suits all ages is of huge importance to London's economy.
There are several main areas factors that determine an age-friendly transport network, which are detailed below:
Accessibility
Accessible transport links play a huge role in making a city age-friendly. Transport in an Age-friendly London will allow older Londoners to access their city in a variety of different ways and with a sense of freedom and confidence. Currently, only 27% of the Tube network is step-free, however a recent £200m investment will see many more Tube stations become step-free by 2022. Whilst this will represent a welcome rise to 40% step-free coverage, there will still be a significant portion of the Tube network that is inaccessible.
Access charity Transport for All states that all 9,000 London buses are accessible to all disabled people, with the only restrictions for travellers using large electric wheelchairs or mobility scooters. That said, the charity notes that "using buses in London can be challenging for Disabled and older people." Particular concerns include; ensuring disabled people get priority in the wheelchair space; training drivers to avoid pulling away before every passenger is seated; and guaranteeing that audio-visual announcements are in place on every bus and at every bus stop.
Transport for London's website notes that all 22,000 of London's taxis are fitted with wheelchair ramps and TfL has begun work to enhance access at taxi ranks.
Affordability
The World Health Organisation notes that cost is a "significant factor affecting older people's use of public transport." In comparison to many cities, London has put steps in place to subsidise cost of travel for its older citizens. Older Londoners that meet the age requirements are eligible for an Older Persons Freedom Pass that allows free travel across the capital. This is a vitally important resource for older Londoners that must be protected in the face of future cuts. Age UK London is committed to defending the Freedom Pass in future.
Reliability and Frequency
Having a frequent and reliable public transport network is a hugely important feature of an age-friendly city. London is fortunate to have a reliable underground network, with TfL successfully operating an average of 97% of its Tube services since 2011. Furthermore, certain Tube lines run a 24-hour service at the weekend which has been complimented by an increase in night bus services to help passengers start or finish their Night Tube journeys. However, this does not result in a 24/7 network for use across London. Frequency of bus/tram is also an important factor of an Age-friendly London, especially towards the edges of the city.
Travel Destinations
A successful transport network is dependent on the ability of the public to access the areas of the city that they need to. An age-friendly transport network requires an appropriate number of routes to cover the entire city, and well as carefully-considered transport links to allow for easy changes between routes and transport types.
Whilst central London is well covered by various forms of transport, this decreases somewhat towards the outskirts of the city. The recent addition of the "Hopper" Fare has mitigated this to a degree, by allowing for unlimited bus and tram journeys in one hour for the price of one. Yet it requires stating that in comparison with many other cities in the UK, London's transport network provides an impressive amount of coverage.
Age Friendly Vehicles
The ability to safely board and disembark public transport vehicles is a vital feature of an age-friendly city. This feeds into a wider need to design vehicles with the views and requirements of older people in mind. Such designs can range from height of steps on buses to the size and shape of seating across all public transport.
Equally important are adequate space and adaptations for wheelchair users to use, as well as priority seating areas for those less able to stand. Passenger courtesy is an issue here, with Transport for London highlighting that customers with impairments, conditions or illnesses, short term or long term, often struggle to get a seat on public transport when they need one. TfL's "Please Offer me a Seat" badge has been a welcome attempt to change passenger behaviour, but there is still a long way to go to ensure that citizens are able to access seats when they require them.
Driver training is a key facet of an age-friendly, particularly in terms of respect and concern for passengers. We have heard older people raise concerns around drivers who stop too far from the kerb, as well as those who are unable or unwilling to help customers in wheelchairs. Transport for London is committed to providing awareness training to its drivers and has previously campaigned to inform private hire drivers of their responsibilities towards passengers with assistance dogs.
Safety is also a key concern for older passengers, both in terms of crime and health. In a city as large as London, overcrowding on transport can negatively affect the health and wellbeing of older citizens. Such large number of people in an enclosed space can make it difficult to breathe – a problem exacerbated by poor air quality in the capital. Furthermore, commuters often push and shove their way onto crowded vehicles, placing more vulnerable members of society at risk.
Click here to keep up-to-date with our Age-friendly London campaign!