Past Projects - Go ON UK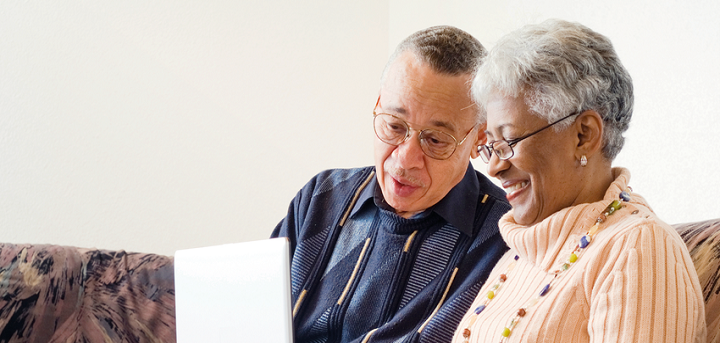 Published on 09 April 2018 04:45 PM
Age UK London are working with Age UK Croydon and Age UK Lewisham & Southwark to implement the Go ON UK London Digital rollout.
Go ON UK is a partnership organisation made up of ten of the UK's leading private and public sector organisations and chaired by Martha Lane Fox.
Go ON UK is committed to eradicating digital exclusion and ensuring that everyone in the UK has the motivation and skills needed to benefit and prosper from the internet.
The partnership includes Age UK, Argos, BBC, Big Lottery, E.ON, EE, Lloyds Banking Group, Post Office, Sage and TalkTalk.
Age UK London, funded by Age UK, have partnered in the rollout of the successful regionally based programmes to reduce digital exclusion in Croydon and Lewisham.
The project aimed to: "improve the lives of older residents in Croydon and Lewisham by increasing the number of individuals and organisations who have basic digital skills."
The project foccusses on financial inclusion messaging as a means of increasing both digital and financial inclusion.
Go ON Croydon was launched in November 2015 and includes 1 to 1 sessions, twice a week, for 30 weeks, with volunteers at Age UK Croydon in Thornton Heath. Age UK London have also facilitated workshops with Age UK Croydon staff and older people on accessing local services.
Go ON Lewisham
launched in February 2016 and includes 30 weeks of regular 'pop-up' sessions in Lewisham with a range of partners.
The project will measure health, educational, and financial benefits and demonstrate the value of basic digital skills, access and support to them. Age UK London hopes to develop the project further by initiating 'digital zones' in the borough high street stores, working alongside networks of local organisations, businesses, and charities to engage in practical action. All organisations involved will be encouraged to sign up to the Digital Skills Charter, embed this into their organisational strategy and make commitments around recruitment, training, and support of staff digital champions.