Carers Week 2019
Published on 10 June 2019 02:03 PM
Carers Week is an annual campaign to raise awareness of caring, highlight the challenges unpaid carers face and recognise the contribution they make to families and communities throughout the UK.
This year, Carers Week falls from 10th -16th June and Age UK Norfolk are proud to be involved; recognising the contribution that many older people play in this role (one in five people aged 50–64 are carers in the UK) and offering our support and advice at various events throughout the week.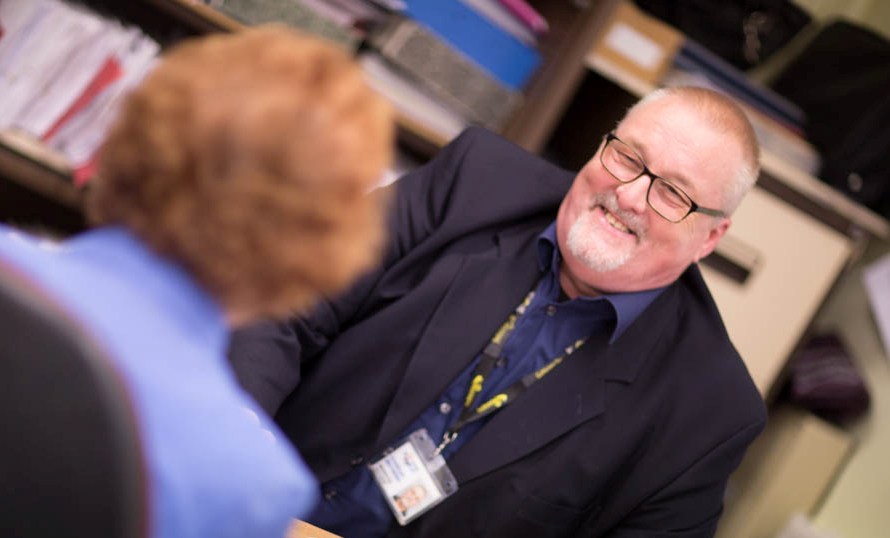 How We Help
At Age UK Norfolk we have many services which support carers, including our free information and advice help line and helping older people to claim benefits which they are entitled to (35% of carers had missed out on state benefits because they didn't realise they could claim them) with a large majority of older people we speak to believing it is their duty to care without any additional financial support.
We also assist older people and their families complete Lasting Power of Attorney (LPA) forms which is a legal document where someone (while they still have mental capacity) nominates a trusted friend or relative to look after their affairs if they lost capacity. Between April 2017 and September 2018 we supported with the application of 445 LPAs.
Carers providing more than 50 hours of care per week are twice as likely to report ill-health as those not providing care. We often support carers who are unable to leave their homes by offering our phone friends telephone befriending service as a form of social engagement, providing on average over 4,900 hours of befriending a year to lonely and isolated older people in Norfolk.
Norfolk Care Home Finder
Have you ever wondered what would happen if you or your family members needed to go into a care home either temporarily or permanently? How do you find your way through the maze of choosing a home and paying for it? Age UK Norfolk's Care Home Finder Service can help in just those circumstances.
Browse our dedicated website for current vacancies in care homes across Norfolk and for any advice relating to care, please call our advice line on 0300 500 1217.
----------------------------------------------------------------------------------------------------------------------------------
This year for Carers Week 2019, we'll be at the following events:
Care for Carers – Monday 10th June, 10am to 3pm at Norwich Forum
Spark Event – Monday 10th June, 10am to 12.30pm at Hunstanton Community Centre
Carers Support Day – Friday 14th June 10am to 4pm at Norwich Forum
Spark Event – Friday 14th June, Downham Market Town Hall
Information and Advice
Not able to make any of the above events, but still in need of reliable information and advice? Contact our advice help line on 0300 500 1217 (Monday-Friday 10am to 4pm) who can help on a range of issues including benefits.
Phone Friends
Are you or somebody you know in need of a friendly, weekly chat? Contact our telephone Befriending team on 01603 785 223 or email befriending@ageuknorfolk.org.uk for more information today.