Age Old Pub Quiz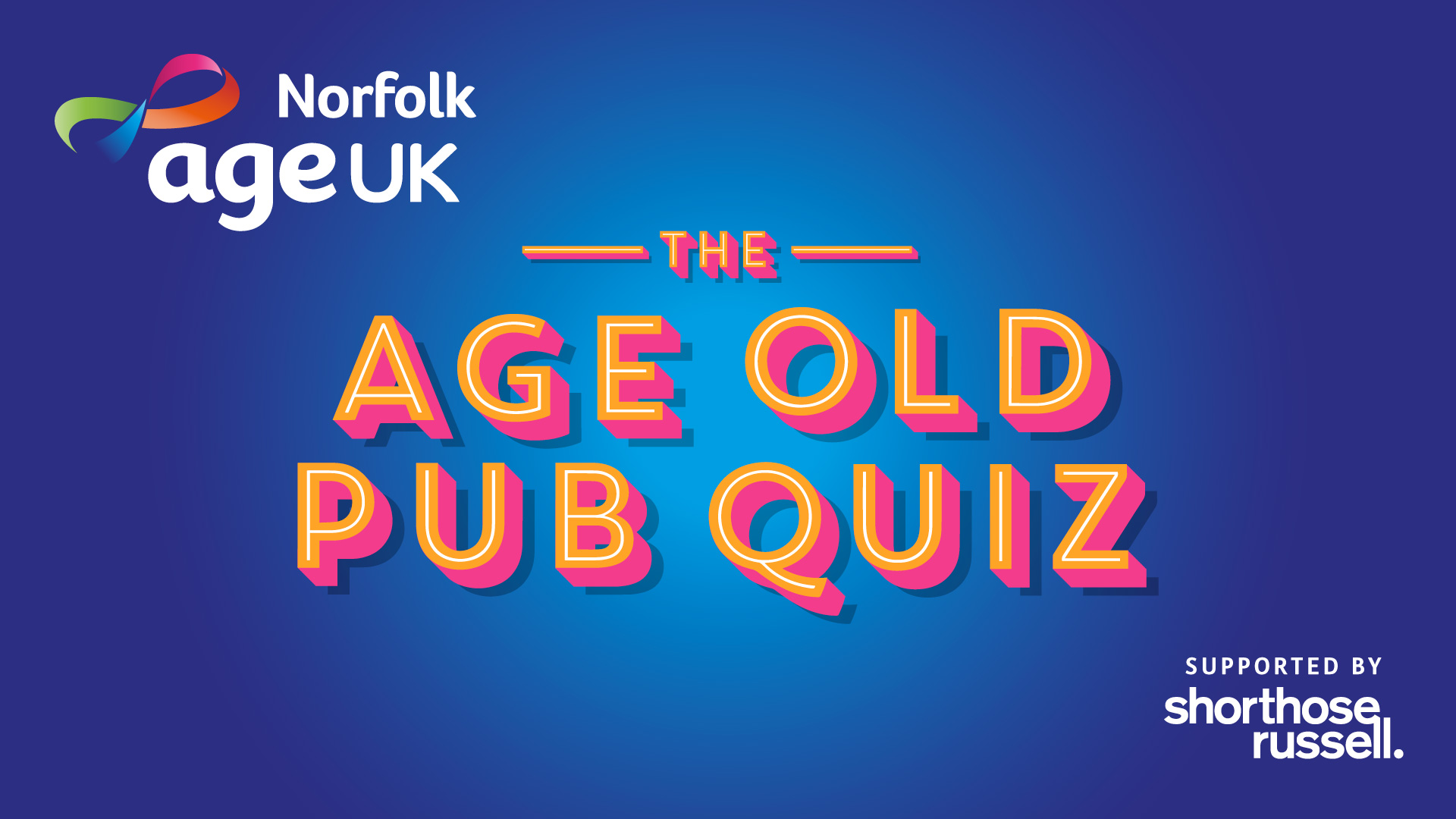 Published on 05 May 2020 03:08 PM
This Thursday we're hosting our first ever LIVE digital quiz night via Youtube. Join us online at 6.30pm and why not invite your friends, family and colleagues to join in for an evening of old school pub quiz fun?!
Our quiz is free to join but donations to our fundraising page are very welcome, especially as we navigate these uncertain times and continue to provide crucial services for older people in Norfolk.
It's easy to join in, just use the link below or visit our page on YouTube:
How funds raised will help
With the funds raised for our Emergency Appeal, we'll be able to continue operating our services for older people across the whole of Norfolk. These include our Information and Advice Service, Advocacy and Telephone Befriending.
Support for the Age Old Pub Quiz
We'd like to thank our friends at
Shorthose Russell
for their continued support and particularly for helping to make this, our first ever digital quiz happen. Particular thanks go to Paul for offering to live out his dream of hosting a quiz and to Maddie for being our behind the scenes 'producer'.