Staying healthy in every season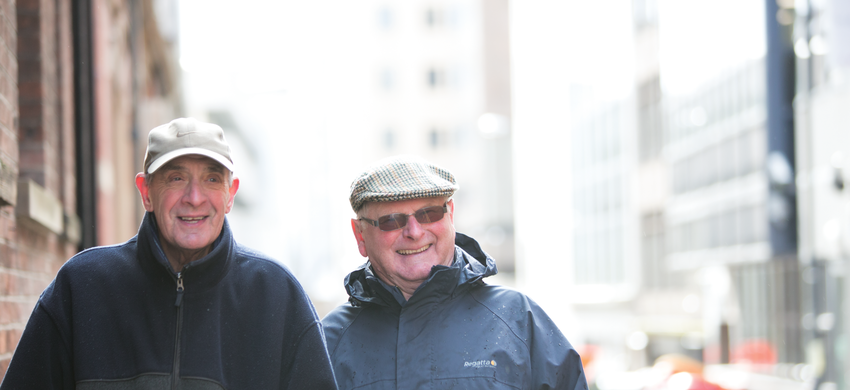 Worried about staying warm in winter or keeping cool when there's a heat wave? Here's some advice about staying healthy no matter what the weather.
How Age UK North Craven can help
If you would like some advice about staying well or your energy bills, contact our information and advice service on 01729 823 066.
---
Stay warm and well in winter
If you're concerned about the winter chill, we have lots of useful advice. Read below for our top tips, or if you need advice in person, get in touch with our information and advice service.
Staying warm at home
The ideal temperature is 64°F (18°C) for your bedroom and 70°F (21°C) for your living room. Check your thermostat or use a room thermometer to monitor temperature.
Use a hot-water bottle, wheat bag or electric blanket to warm the bed, but never use a hot-water bottle and electric blanket together.
Wear several thin layers of clothing as these keep you warmer than one thick layer.
Close your bedroom window at night when it's cold.
Have your heating system serviced and your chimney swept, or ask your landlord to do this. Install an audible carbon monoxide alarm and never block air vents as fires and heaters need good ventilation.
Eating well
Make sure you have at least one hot meal a day and regular hot drinks.
Include a variety of foods in your diet to get the nutrients that you need.
Keep basic food items in your cupboard or freezer in case it's too cold to go shopping.
---
Save energy, pay less
If you're worried about your heating bills, watch our video below on how to save energy and cut your energy costs, and contact us on 01729 823 066 if you need more advice or help.
---
Staying cool in the summer
Lots of us love the long sunny days in summer, but too much heat can be dangerous. Read below for our top tips on staying cool:
Protect your skin with sunscreen of at least sun protection factor (SPF) 15.
Aim to drink 6 – 8 glasses of liquid a day to stay hydrated.
It's important to protect your eyes from the summer sun. Choose sunglasses that have a CE mark, UV400 label or a statement that they offer 100 per cent UV (ultraviolet) protection.
Watch out for the signs of heat stroke or heat exhaustion. If you find yourself becoming dizzy, nauseous, faint and confused, then find a cool place, drink plenty of water and seek medical help if you need it.
---
Useful reading on staying healthy in every season
Download these guides here or contact us to get a copy.
---
For further advice on health and energy
If you'd like some more information on health throughout the year or your energy bills, contact us on 01729 823 066 and we would be happy to help.