Befriending in person or by phone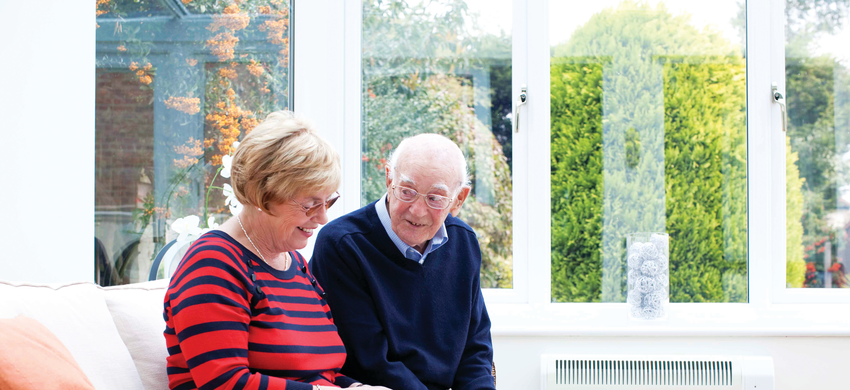 It can be tough in later life if you are on your own. Sometimes family members move away, we lose contact with old friends, or a bereavement can leave us feeling lonely. If you need a bit of company, our befriending service can help.
Since Covid-19 we started to run in additon to our Visiting Befriending, a Telephone Befriending service which has become very popular. If you would like more information on either of these on this please phone 01729 823066.
Should you prefer a not so local service, there is The Silver Line a 24hr service free on 0800 470 8090
---
NO ONE SHOULD HAVE NO ONE
Age UK North Craven is calling for vital donations so it can be there for those who have no one to turn to.
Across Yorkshire and Humber new research for Age UK's 'No one should have no one' campaign shows that almost 176,000 people are expecting to feel lonely this Christmas and New Year.
Two-thirds of those aged 65 and over in the region are also concerned that Covid19 might mean they will not see family or friends over the festive season, making it the loneliest and scariest ever experienced.
We know winter is always a tough time for older people - long nights, short days, cold and wet weather make it difficult to get out and about safely
Together with the pandemic, that much valued snatch conversation with neighbours and acquaintances on the street or at the supermarket is less likely.
The situation can foster depression and loss in confidence in doing things that people once took in their stride.
The good news is that the community has stepped up to support older people - more than half over those surveyed in the region said they would not have go through the pandemic without their friends and family.
But the fact remains that over 2.2 million Over-60s across Great Britain say they have not had anyone to talk to about their worries and, sadly, they felt like a burden upon others.
For many of them, Age UK North Craven will be their lifeline this winter and the charity is calling for donations to help fund its services.
Jonathan Kerr, chief officer of Age UK North Craven, said: "At the best of times Christmas is bitter-sweet for many older people, but this year they are going to need our support even more than usual.
"We want to be there for anyone who feels themselves isolated this winter. But we can only do it with the public's support, so please donate to our campaign if you can."
More than 850,000 older people could be spending this Christmas alone.
Help us be there for them.
What is befriending?
If you're feeling a bit lonely, or just would like a bit of extra company, then we can arrange a match between you and a volunteer, who will phone you on a regular basis. Both the older people and the volunteers find it a really enjoyable experience, and lots of them have developed strong friendships.
How do you get a befriender?
If you're an older person interested in having a befriender, then we will talk to you about what you want, your likes, your dislikes and your needs. That will help us to find a volunteer who will be a good match for you.
Contact us at our Age UK North Craven offices to have a chat about befriending and find out more.
---
Other ideas if you're feeling a bit lonely
If you've been feeling isolated, then here are some things you could try. Covid-19 has restricted some of the things we were able to offer you, but as soon as we can we will return to most of these....
---
Older people and loneliness
There are 1.2 million chronically lonely older people in the UK. Loneliness can have a big impact on both physical and mental health so it's really important to tackle it.
Age UK North Craven is tackling loneliness in the North Craven area with befriending, activities and clubs for older people, as well as transport services so that older people don't become isolated because they can't get out and about.
Could you befriend someone in your community?
Do something amazing today and sign up to become a volunteer befriender.
Other webpages you may find helpful
Other Age UK North Craven services
Age UK national webpages