Return to Work Project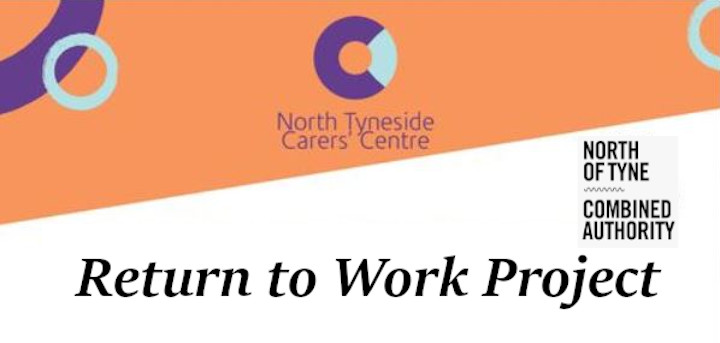 Published on 12 May 2021 06:27 PM
Are you an unpaid carer looking to return to work/training or education?
Are you in employment but are struggling to juggle caring responsibilities alongside work?
Are you considering leaving employment to care for a family member?
The Return to Work Project provides flexible support to carers from the age of 16.
The project workers work with you one step at a time, to help you achieve your potential through:
One to one coaching
Identifying and addressing any barriers
Supporting with employability skills e.g. CV writing
Matching you with potential employers or training providers
Helping you understand your rights at work and know what support is available to help you maintain employment
To sign up or find out more:
telephone North Tyneside Carers' Centre on 0191 643 2298
Email: enquiries@ntcarers.co.uk
Web site North Tyneside Carers' Centre
Registered Charity no: 1051472
Also:
Free support to help North Tyneside residents over 18 to get a job.......
.....with the Steps to a Brighter Future and the Steps to Employment projects.
Both are completly free to North Tyneside residents over 18 to help you find a job.
Take the first step today.
For further details contact:

Meadow Well Connected, The Meadows, Waterville Road, North Shields, NE29 6BA.
Telephone Number 0191 3410033
Mobile Number 07391 017891
View/Download/Print a leaflet to share with a friend