Top money management tips for older people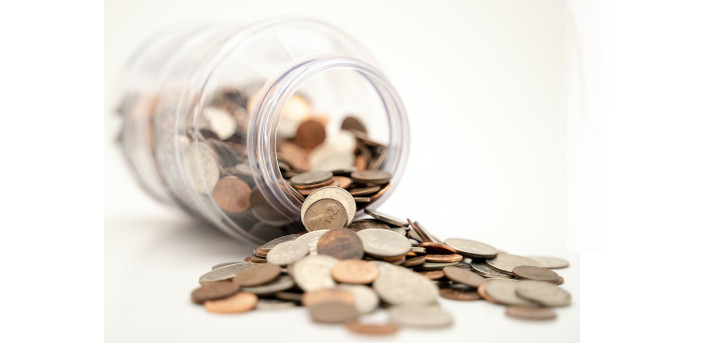 Published on 16 August 2021 02:40 PM
Here are our top tips for managing your money in retirement.
It's more common than ever for older people to feel that they need to make their money go a little further; recent studies show that the UK's older adults suffer the worst poverty rate in Europe, and government help like free bus travel and winter fuel allowance isn't always enough to ensure comfortable living.
Consider downsizing
If you're feeling the pinch during retirement, one option is to downsize. Not only will this free up a lump sum of cash that can be saved on annual holidays and other 'extra' luxuries, but it can also reduce your monthly bills at the same time. It's nice to have a little guest space for the grandchildren, but a smaller home with two to three bedrooms can be much more affordable, as well as easier to get around.
Set something aside for emergencies
When you're no longer working for a house deposit or a pension, it's easy to think that your days of saving are behind you. However, it's important to set a small amount aside each month to cover unexpected disasters. A report by Age UK shows that almost a million older people are just one big bill away from financial disaster. Older people should seek to build an emergency fund of four to six months' living costs.
Plan for the future
No matter what your financial situation is, it's important to talk with your loved ones about the future. It's a sensitive topic, but it pays not to be shy about it. Discuss your wishes for care if it's needed, as well as where the money for this can come from. You could also talk to your children about anything they could potentially inherit – if you do have more money saved, you might want to start gifting some of it (if you can definitely afford to) to reduce inheritance tax further down the line.
Look into government help
If you're really struggling, it's worth checking that you're claiming all the help you're eligible for. As well as your state pension, you may be eligible for pension credit, housing benefit, council tax support, winter fuel allowance, travel concessions, and even one-off help for urgent expenses. You can contact Age UK North Tyneside's Information & Advice team for support with benefit entitlement. Tel: 0191 2808484 Option 1
Think about making a side income
If you've got any hobbies that you can monetise, this can be a great way to keep you busy in retirement and make yourself a small income to supplement your pension, too. Examples of hobbies that can be easily turned into side incomes include knitting, painting, whittling, carpentry, baking, gardening, and music. Whether you're selling knitwear at the local farmer's market or offering piano tuition on the noticeboard of the café, this can be a great way to get proactive about money management even later in life.
Digital money
In this 21st century world, it's now increasingly necessary to be comfortable with managing money through digital devices. Whether it's online banking or being aware of the scams that are out there, learning about digital money is crucial. It can be a confusing new world to navigate sometimes, but help is out there – and banks are doing more to be inclusive for their older customers.
Reach out
Finally, it's important not to be afraid to reach out for help if you're in trouble with money. Whether you're worried about bills you can't pay or you're simply struggling to cover your outgoings, talk to friends, family, and even charitable organisations like Age UK North Tyneside, help is out there.
If you're struggling with money management or you'd like to find out more about helping an older loved one with their financial struggles, please don't hesitate to call today.
Tel: 0191 2808484 Option 1 or e mail enquiries@ageuknorthtyneside.org.uk
Information and Advice
For free information and advice on all issues affecting older people