Andrew Marsh - Chair of Trustees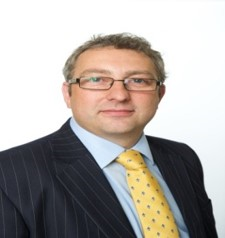 Andrew has spent the last 20 years specialising in the launch, growth, turnaround and transformation of various business ventures. He has operated in both the Public and Private sectors, having started life in procurement he quickly progressed onto Chief Executive roles in engineering, manufacturing, IT and Business Process outsourcing sectors. Today Andrew has a wide portfolio of businesses, investment and volunteer positions with one common purpose; helping others make the most out of their lives.
In his role as Chair, Andrew, is using his corporate experience to grow the talents of Age UK Northumberland to build a sustainable future for the Charity.
Richard McEvoy - Treasurer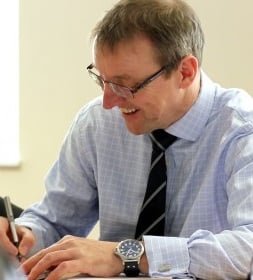 Richard joined the Board in April 2019. A Board and SMT experienced Finance professional with a long history of stakeholder management, setting of strategy and delivery at Corporate level. Richard has worked alongside some of the Regions largest businesses.
With broad business and leadership experience, Richard looks to offer Age UK (Northumberland) his Commercial acumen. He is particularly keen to see the Homecare service continue to be successful and knows first hand the excellent support that this brings to families looking after elderly and vulnerable people.
Alongside this role, Richard also works as the Chief Credit Officer at an LSE listed Property Fund, an Advisory Panel member to the Newcastle Business School and is a Board Member of a Mental Health Charity that leads on £30m care contracts with the NHS.
Antonia Brindle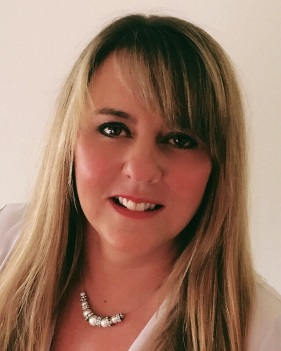 Antonia has been a Trustee since 2016. Antonia has 25 years experience in PR, social media, media relations and crisis management. She is a member of the CIPR and has run her own agency as well as held in house and senior agency positions in the region. She is currently a freelance consultant offering a range of services to clients across the UK.
Antonia's heart lies in supporting charitable efforts, and throughout her career she has experience with the Age UK Northumberland brand and its promotion in the County. Antonia is also a regional director and ambassador for women in business, and has an enviable book of contacts who can in turn support the Charity's efforts.
Laura Brydon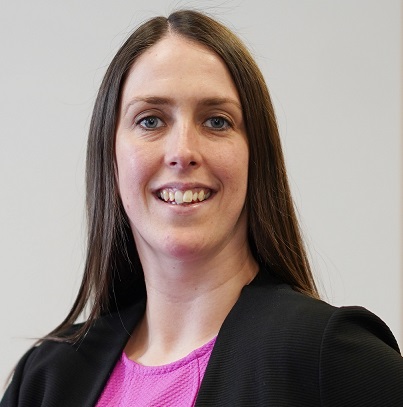 Laura has been a Trustee since March 2019. She is an Associate Solicitor specialising in Private Client (Wills, Trusts and Probate – incorporating mental capacity issues) and has 12 years' experience in this area of Law. Laura is a Full Accredited Member of Solicitors for the Elderly, a national organisation consisting of a specialist group of Solicitors who support older and vulnerable people. She is also a Dementia Friends Champion for the Alzheimer's Society, volunteering to encourage others to make a positive difference to people living with Dementia in their community.
In her role as Trustee Laura is committed to supporting Age UK Northumberland in improving the quality of lives of older people in the local community – ensuring the Charity delivers services that older people in Northumberland can rely on.
Roger Francis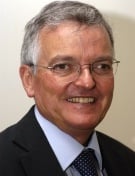 Roger Francis worked as a Consultant Physician in General and Geriatric Medicine in Newcastle Hospitals from 1986 until 2011. He is now Emeritus Professor at the Institute for Cellular Medicine, Newcastle University, where he continues his research into vitamin D, musculoskeletal disease and falls in older people.
Professor Francis has served as a Trustee of the National Osteoporosis Society and was Chair of the Board of Trustees of the Paget's Association from 2013-19. He was Editor-in-Chief of Age and Ageing from 2007 until February 2014 and was awarded the Dhole-Eddleston Prize from the British Geriatrics Society, in recognition of his outstanding contribution to the literature on the medical care of older people. He is also a Member of the Academic Advisory Board of International Longevity Centre UK (-UK).
As a recently appointed Trustee, he hopes his expertise in Geriatric Medicine and previous charity experience will benefit older people using services provided by Age UK Northumberland.
Trish Grahamslaw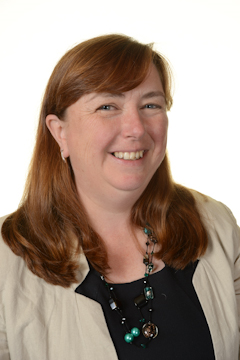 Trish joined us in 2017. Originally from a dairy farming family in South West Scotland, she naturally obtained a degree in agriculture at Edinburgh University, before firstly becoming involved in grain haulage in Northumberland, and then latterly, qualifying as a member of both the Association of Certified Chartered Accountants, and The Institute of Chartered Accountants in England and Wales.
She is currently director of a firm of accountants, where she helps the owners to overcome the multitude of problems which beset them on a daily basis. Her position also involves advising four different charities, so she is well versed in the ways of the Voluntary Sector.
George Hall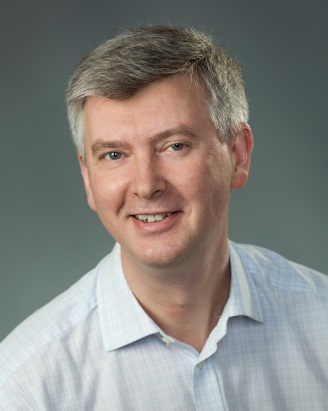 George has been a Trustee since 2016. George has over 25 years experience in business, with focus on Leadership, Strategy Execution and CEO coaching. He has a strong business technology background. George is also a Vistage Chairman, where he acts as facilitator and executive business coach for groups of CEOs, providing board level leadership development and performance improvement while helping to build high performance teams.
Sophie Milliken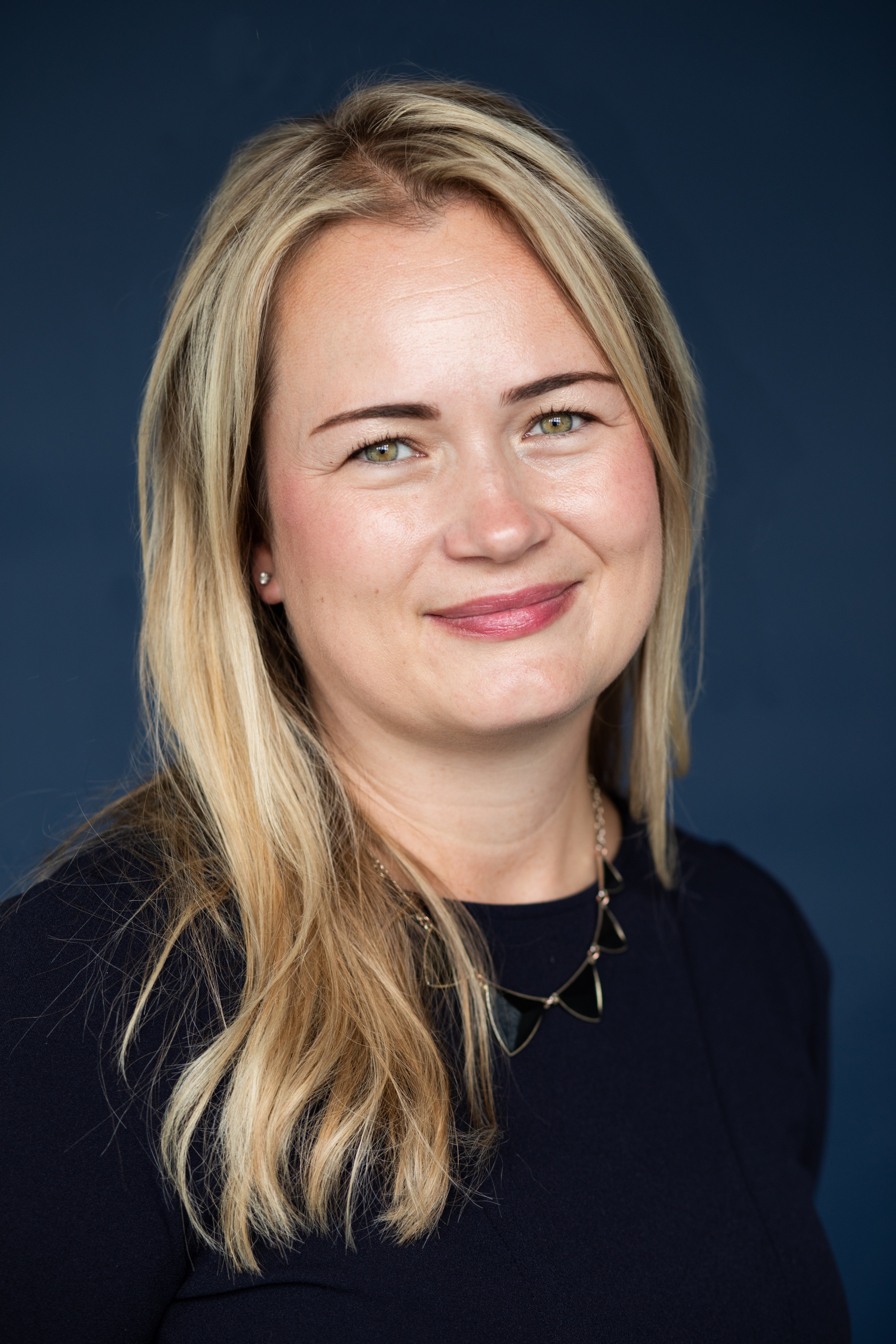 Sophie has been a Trustee since 2016. Sophie is able to support Age UK Northumberland by providing strategic guidance on a range of HR and people related issues. A champion for women in the North East, Sophie has a passion for diversity and equality. Her ambition for Age UK Northumberland is to ensure that all employees know what is expected of them and that there are clear progression paths for all roles.
Helen Moore
Helen is passionate about the values of arts and health and has worked in the arts and cultural sector for over 20 years. Previous roles include Grants and Programme Manager for leading creative ageing charity Equal Arts, an organisation which exists to challenge ageism and disadvantage, Relationship Manager for Arts Council England, Director of Education and Engagement and Community Arts Development Manager.
Helen is a Clore leader, a trained performance coach and a Dementia Friends Champion for Alzheimer's Society. Helen's areas of expertise include project management, community development, volunteering and fundraising.