Age UK Notts announces a new partnership with NCT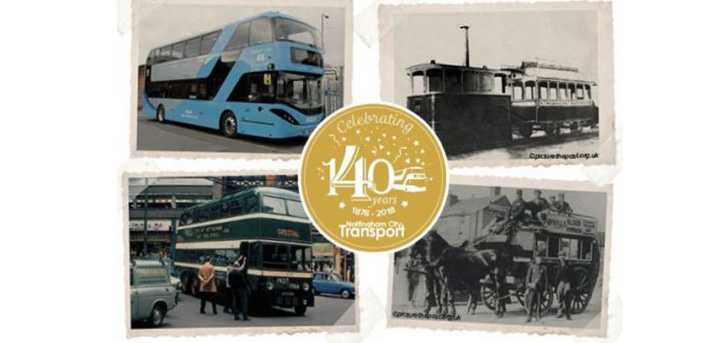 Published on 16 October 2018 02:33 PM
Age UK Notts are excited to announce a new partnership with Nottingham City Transport (NCT). NCT have recently celebrated their 140th Anniversary on the 22nd September with a Heritage Day hosted in Market Square.
This partnership will begin with NCT generously donating all the money raised through the sale of their limited-edition commemorative books, created to celebrate their 140th Anniversary, to Age UK Notts. This commemorative limited-edition book packed full of pictures charts the history of NCT from 1878 to 2018. It covers NCT from horse drawn trams to electric trams to trolleybuses to motor buses to Bio-Gas buses, a truly fascinating read.
You can purchase the commemorative book and support Age UK Notts by following this link https://www.ebay.co.uk/itm/153210826776. The book is priced at just £2, which includes postage and packaging.
NCT's employees will also be raising money during the festive seasons with a programme of on-going activities, including wearing a Christmas bobble hat during the festive period to raise money.
Anthony Carver-Smith, Marketing Manager at NCT, said: "Nottingham City Transport has been an important part of the city for 140 years and our partnership with Age UK Nottingham and Nottinghamshire and donation of monies raised from our 140th anniversary book, recognises the important contribution our older population made and continues to make to Nottingham over many, many years."
Maggie Ross, Fundraising Director at Age UK Notts, said: "We're delighted to be the chosen charity. Partnering with NCT offers fantastic opportunities for Age UK Notts. It helps us raise vital funds for our work for local older people."
We are thrilled to be working with NCT.