Dear Christmas Friend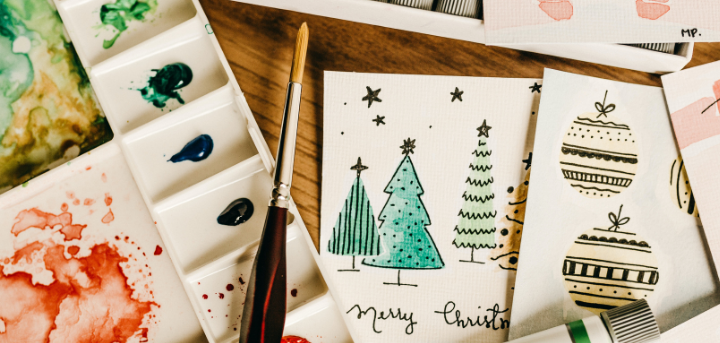 Published on 12 November 2020 12:37 PM
We're all wondering about Christmas this year, and whether we will be able to spend it with our loved ones. For older people in hospital, that worry weighs even more heavily. You could help bring a little cheer into the wards in the form of a Dear Christmas Friend letter, Christmas card, picture or painting.
Lings Bar Hospital (at Gamston) would love to receive your cards, letters and art works which they can share with the patients to help cheer them up and provide some much-needed contact with the outside world. Want to join in?
Here are some guidelines for you to follow:
DO:
Get the younger generation involved. If you have children, encourage them to make a card, write a letter or do some drawing
Address the card or letter to 'Dear Christmas Friend'
If writing a letter, share general information about yourself, such as your job, hobbies, seasonal anecdotes, Christmas traditions or your favourite things about winter
If sending a card, remember that not everybody is religious or of the same religion, so choose or draw designs that are suitable for everyone
Offer some reminiscence opportunities. You could mention favourite places or childhood memories
Postcards with pictures of gardens, animals, pets, art works, or coastal views can all help to stimulate conversations and memories
Ask questions to encourage the patient to think about their own lives, for example, 'Christmas Pudding is my favourite part of the meal. What's your favourite?'
Encourage the recipient to follow government guidance on keeping themselves safe
Sign your card or letter with your first name only
DON'T:
Don't stick anything onto your card. Glitter, sequins, twigs and cotton wool might fall off and make a patient uncomfortable or create extra work for the cleaning staff. Letters, paints, felt-tips, wax crayons or pencils only, please
Don't add any details that will identify you specifically such as your address, date of birth or age
Don't be political or share conspiracy theories
Please remember to put a stamp on your envelope and send to:
Age UK Notts
Castle Ward
Lings Bar Hospital
Beckside
Gamston
Nottingham
NG2 6PR
Staff at the hospital will follow relevant guidance when distributing the letters.
Competition time
If you're pleased with your art work, why not enter it into our competition to find the best Christmas drawing of 2020? All you have to do is to take a photograph of your artwork and email it to marketing@ageuknotts.org.uk Don't forget to include your first name in the email. Then pop your card into the envelope and post it to the hospital as normal. We'll select our 10 favourite art works from all those submitted and ask the staff and patients at Lings Bar Hospital to choose the winner. We'll send a small prize and certificate to the winner in January 2021. We'll create a gallery of art works on our website so you can see how truly talented the people of Nottingham and Nottinghamshire truly are, and you might even see your drawing on our social media.