Face Coverings, COVID and You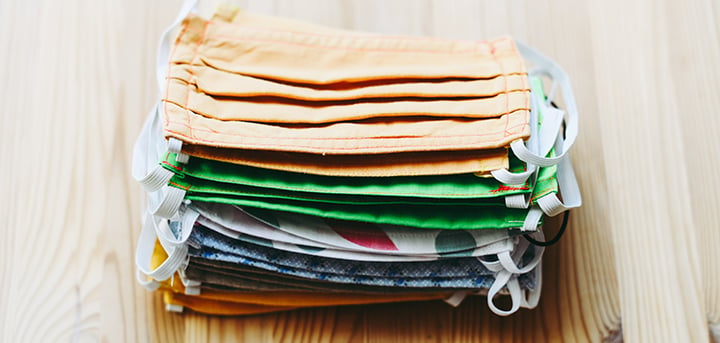 Published on 23 July 2020 05:04 PM
There has been a lot of media coverage about masks and the problems they can cause, so we hope the following information is of some use to you when you go out and about from 24th July onwards.
Face coverings are already mandatory in England on public transport and in health care settings. However, from 24th July, face coverings will also become mandatory in all enclosed public spaces including supermarkets, indoor shopping centres, transport hubs, banks, post offices and takeaways. They are not mandatory if you have table service in a bar or restaurant.
Age UK has provided some useful guidance for the new rules and you can access that here.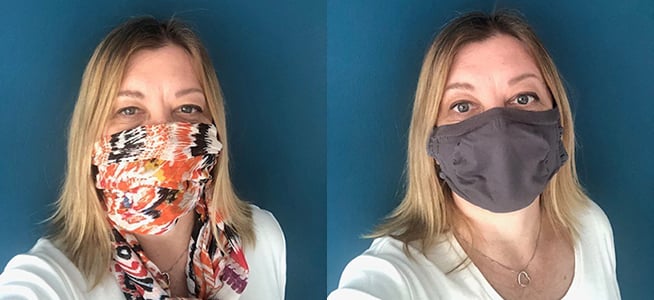 Some people will be exempt from wearing a face mask. The Age UK guidance explains what counts as an exemption but a few examples are those with a physical or mental disability, impairment or illness that would make using a mask difficult or cause severe distress, those travelling with or providing support to someone who relies on lip reading for communication, or those needing to take medication. Please remember not all conditions that prevent wearing masks are visible.
For the deaf and hard of hearing, this is an especially difficult time as lip reading is impossible in a mask and their source of communication has been removed. You can find lots of useful information on the British Deaf Association's website. Some people are using apps on their smartphones which can translate speech into the written word. You may have seen social media posts about Google Live Transcribe (which is available for free on Android 5.0 phones and above). Apple have the iPhone Live Transcribe app which comes with a 7-day trial but charges apply after that. At the very least, you might consider carrying a small notepad and pen to support communication with someone who might struggle if you're wearing a mask.
A lot of people don't mind wearing a mask but find their glasses steam up, making it hard to see.Try this tip: put a spot of washing up liquid on your lenses, rub it in and then buff to a shine. This seems to reduce the risk of fogging. If you can, put your glasses on top of the mask to 'seal' it, rather than have the mask lap at the bottom of your glasses. You can also purchase specialist defogging spray, and your regular optician may also be able to advise.
You can always call us for more advice if you are worried. Our buildings may be closed but our lines are open and we want to help you – call 0115 844 0011