Free NHS talking therapies in Nottingham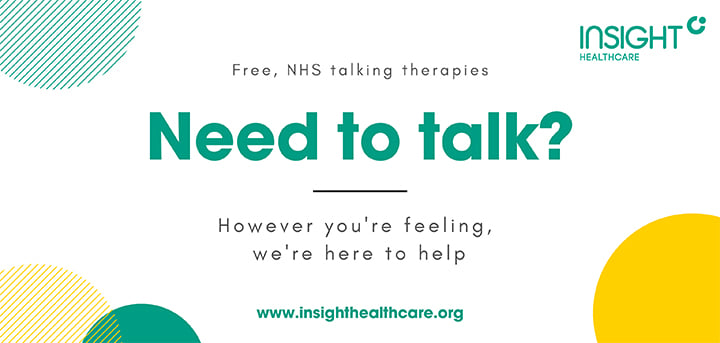 Published on 23 April 2020 10:36 AM
There's so much to take in and adapt to during the COVID-19 outbreak, it's completely natural to feel a whole range of emotions.
If things start to feel overwhelming, talking it over with someone qualified really helps. Insight Healthcare is Nottingham and Derbyshire's NHS talking therapy provider – they have COVID-19 safety measures in place and are open and ready to help.
If you are aged 18+ and living in Nottinghamshire/Derbyshire, you can refer yourself to the service online at www.insighthealthcare.org.