We're getting ready...are you?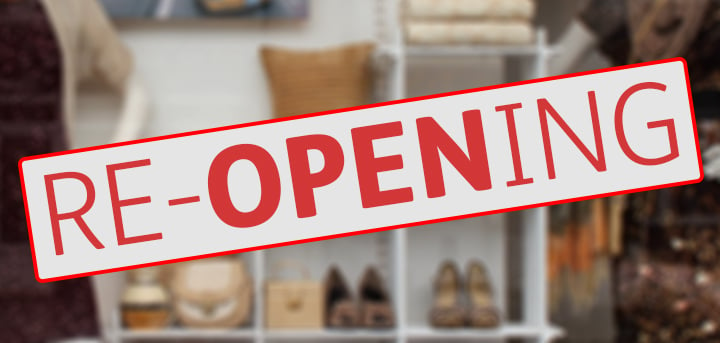 Published on 11 June 2020 01:40 PM
We are getting ready to reopen our shops. Find out when the shop nearest you is reopening:
Mansfield Shop
We'll be selling clothing and new goods from Tuesday 16th June onwards, and our opening hours are:
Tuesday - Friday
9.30 - 3.30pm
Saturday
10.30 - 2.30
Sorry - we can't accept or deliver furniture right now. Speak to our staff if you see something you like for more information, or call 01623 488 209.
West Bridgford Shop
We're opening on Tuesday 16th June from 9.30am - 3.30pm for donations only.
From 18th June, we're open for donations and sales from:
Thursday - Saturday
9.30am - 3.30pm
We'll have a designated Donation Point - please don't leave things outside the shop (it's fly tipping!). Call us on 0115 982 6008 for details.
We're following all applicable guidance, and we can't wait to see you again!