Wellbeing Services - Activities & Events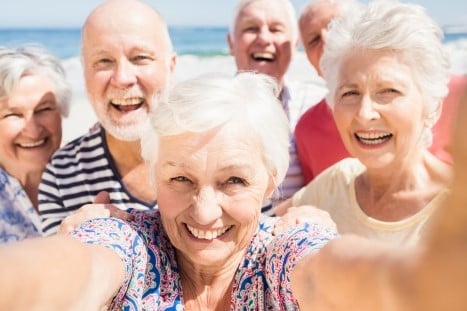 Variable charges apply. Free annual membership at our social & wellbeing centres in Twickenham, Barnes and Whitton for those in receipt of pension credit. Please contact the Wellbeing Services team to find out more about fees.
Please note, this service is not available outside Age UK Richmond Upon Thames - Head Office's catchment area.
Age UK Richmond upon Thames
The White House Community Centre, 45 The Avenue
Hampton
LONDON
TW12 3RN
United Kingdom
We provide an extensive borough wide programme of activities covering health & fitness; social activities & companionship and education & learning opportunities. These opportunities help older people live more independent and healthier lives, build social networks, learn new skills and improve wellbeing.

Our Wellbeing Services form part of a wider partnership of 20 local charities supporting adults of all ages to live independently, improve wellbeing and stay connected with their local community, called the Community Independent Living Service (CILS). If we don't offer the support you need, we will try and put you in contact with another organisation who can.

We also work closely with other organisations, voluntary groups, community centres and educational institutions in the delivery of our services. We are always open to feedback, comments and suggestions.

Our activities take place at different community locations, including our three Social and Wellbeing Centres located in Barnes, Whitton and Twickenham. We also offer online and at home activities.
Programme of activities & events
To get detailed inforrmation on our extensive borough wide programme of activities and events, please visit the website below:
https://www.ageuk.org.uk/richmonduponthames/activities-and-events/wellbeing-services-online-classes/
Social & Wellbeing Centres
Our Social & Wellbeing Centres form part of the Wellbeing Services we provide across the borough. Each centre provides a range of groups, sessions and activities for you to enjoy.

Twickenham Wellbeing Centre (click on the link below)
https://bp-cms.ageuk.org.uk/richmonduponthames/activities-and-events/social-and-wellbeing-centres/twickenham-wellbeing-centre/
Whitton Social Centre (click on the link below)
https://bp-cms.ageuk.org.uk/richmonduponthames/activities-and-events/social-and-wellbeing-centres/age-uk-richmond-whitton-social-centre/
Barnes Green Centre (click on the link below)
https://bp-cms.ageuk.org.uk/richmonduponthames/activities-and-events/social-and-wellbeing-centres/barnes-green-centre/