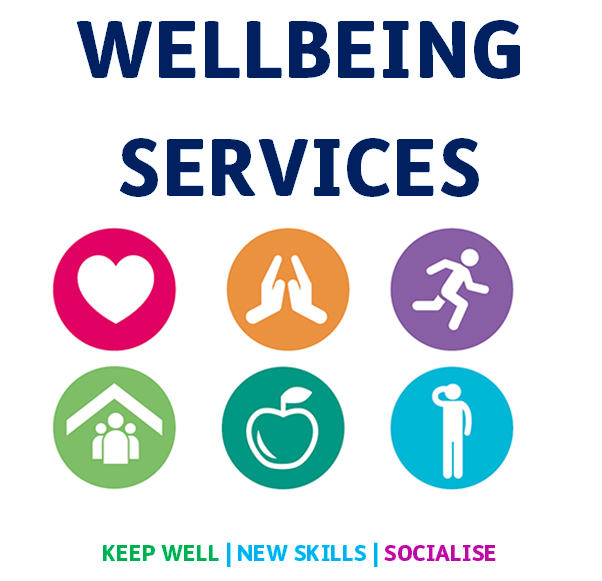 Due to the current Covid-19 outbreak, we are running a reduced Wellbeing Services programme. Learn about what activities are currently taking place by visiting our Wellbeing Services current activities page here.
We provide opportunities for older people in the London Borough of Richmond upon Thames to build social networks, learn new skills and improve wellbeing. These opportunities help older people live more independent and healthier lives.
Activities for all
Under normal circumstances. we provide an extensive Borough wide programme of activities covering health & fitness; social activities & companionship; education & learning opportunities.
Our activities take place at a range of locations including our three Age UK Richmond social & wellbeing centres in Barnes, Twickenham and Whitton and in a wide range of other locations across the Borough.
Contact us

To get involved, please contact our Wellbeing Team on 020 8744 1965 or wellbeingservices@ageukrichmond.org.uk
Alternatively, contact one of our three social & wellbeing centres in Twickenham, Barnes or Whitton.

Our Wellbeing Services form part of a wider partnership of 20 local charities supporting adults of all ages to live independently, improve wellbeing and stay connected with their local community- led by Age UK Richmond.
This is called the Community Independent Living Service (CILS).
Therefore, when you contact us we can suggest wellbeing services delivered by our partners as well as our own- and put you in contact.
This could include a social centre more local to you; befriending; transport or specialist support for dementia, disabilities, neurological conditions and mental health.
View all Keep Well opportunities
View all New Skills opportunities
View all Socialise opportunities
We would like to thank the City of London Corporation's charity, City Bridge Trust, for awarding Age UK Richmond a grant for £102,000 over three years to support our Community Services activities.