Rekindle Case Study
Published on 05 June 2020 01:10 PM
COLIN, RECONNECTED
Rekindle participant Colin Gray moved home just before the Covid-19 lockdown and has had no Internet for the past 3 months. He could not access his emails and had no contact with the only family he has who are overseas. Colin had been attending the Rekindle workshops as he hoped to learn about smartphones and perhaps purchase one.
During one of his regular phone calls Age UK Teesside's Digital Inclusion Advisor, Steve Thompson pointed out that, had Colin been able to make just a little more progress with a smartphone then he would be have been able to access his emails using that. Steve has been producing video tutorials for Rekindle participants and one features an inexpensive smartphone he recommends: The Blackview A60 Pro.
There are also several videos explaining how to set up and use a smartphone (of any kind). Unfortunately, Colin was not online and with nowhere to get online he could not access the videos. So, Steve hatched a cunning plan. He posted a USB pen stick containing all the videos. Colin would be able to access the videos on his (offline) laptop. Imagine that? That in this high-tech age, a first-class stamp would save the day!
In a week Colin had telephoned Steve. He had watched all the videos and he loved them. He said it was l like looking over someone's shoulder and quite easy to understand. He said he'd like to purchase the recommended phone. Unfortunately, it was an online purchase, so Age UK Teesside ordered it from Amazon to be delivered to his home and Colin sent in a cheque. Shortly after Colin received the phone, Steve drove down to see him and, observing social distancing, helped Colin to set up his new phone.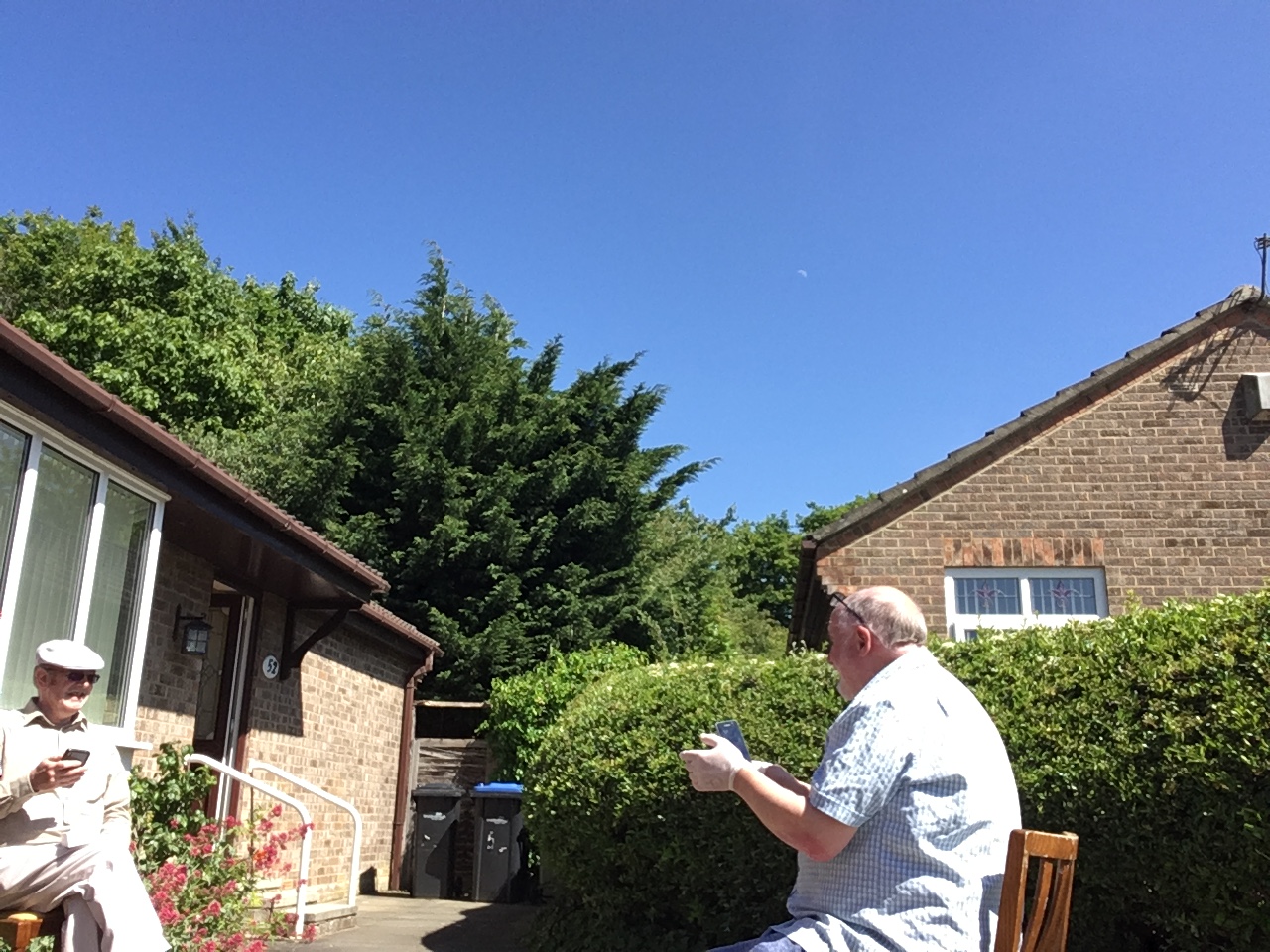 Steve said "I connected his new phone to his Yahoo email account and in no time at all loads of emails were coming in. Colin was delighted".