We rely on your support to help older people on the Wirral. There are many ways you can donate to us.
Ways to give
Giving online is quick and easy. You can make a one-off donation or a regular monthly donation to support our work through our virgin Money Giving page.

If you would like to write us a cheque, please make it payable to Age UK Wirral and pop it along to us at one of our shops or our offices.
You can support our work by downloading our form and posting it back to us

By text

Please text 70070 followed by AUKW00 (£1, £2, £3, £4, £5 or £10)
Leaving a gift in your Will enables us to provide vital services for older people on the Wirral. Every gift in every Will, no matter how large or small, makes a difference.

Money raised from our shops supports our vital services on the Wirral, so why not bag a bargain or donate something you no longer need? We even take furniture!
Gift Aid - Make your donation go further
If you pay tax your donation could qualify for gift aid, which would increase its value by about a third, and at no extra cost to yourself. If you are donating by cheque, or cash donation, you will need a declaration form. Gift aid declarations can be obtained from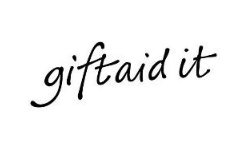 Finance Department
Devonshire Resource Centre
141 Park Road North
Birkenhead
Wirral
CH41 0DD
0151 6534404
Information about Gift Aid from HMRC