Wirral Independence Service
Medequip is the provider of the Wirral Independence Service, which includes the supply, installation, repair, maintenance, collectionand recycling of community equipment, once prescribed by a Health and Social Care Professional. Equipment is provided on loan to support independent living.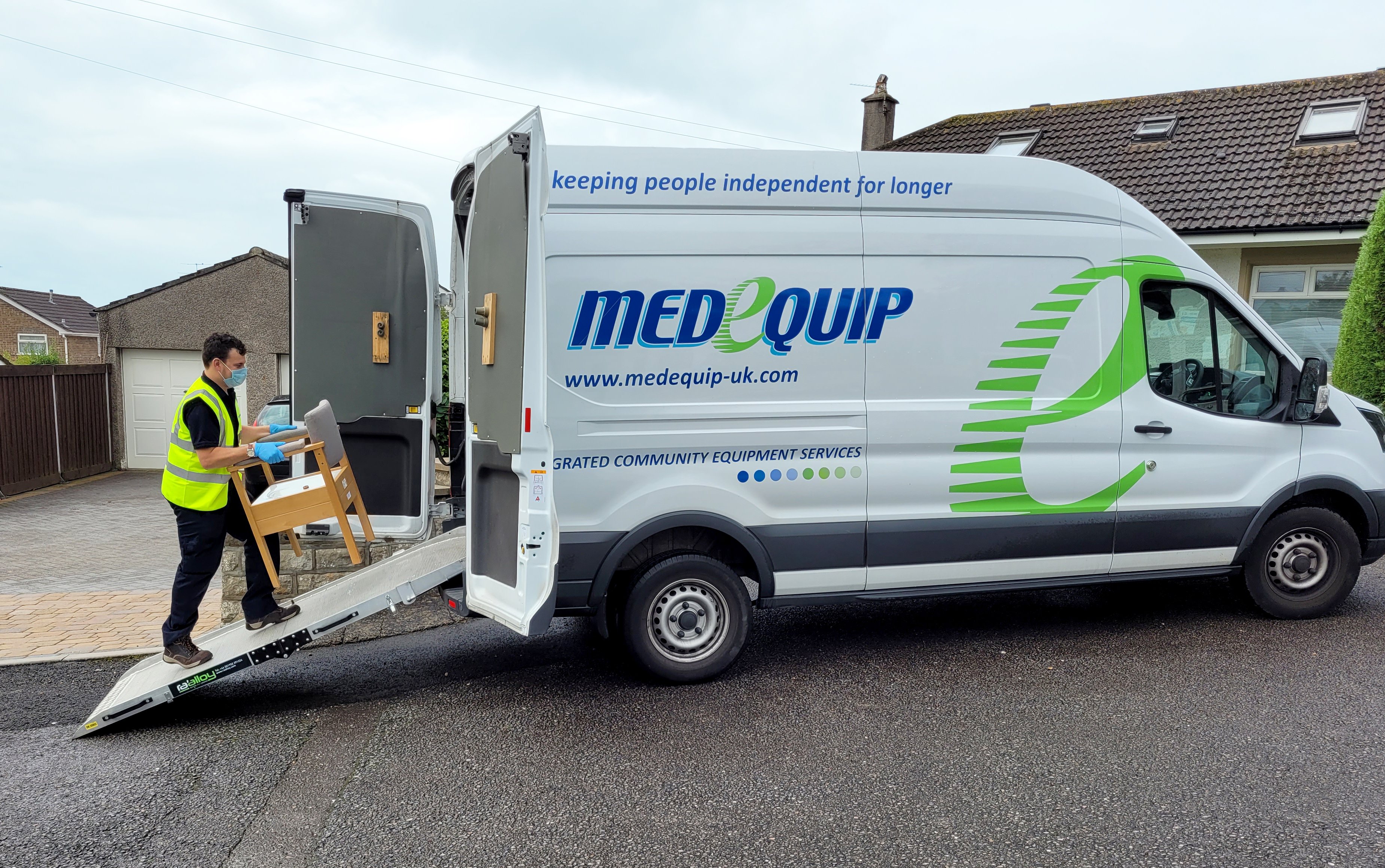 The Wirral Inde
pendence Service also includes telecare monitoring and response, such as falls pick up, along with a dedicated Falls Prevention Service.
To access equipment and services you will need to have an assessment. You can ask your GP for a referral or contact the Council's Social Care Team about the support available to live independently in the Wirral.
Returning Community Equipment
If you have already benefited from equipment loaned to you that you no longer need, Medequip can arrange a free collection, to recycle and help others in need. Call 0151 203 0404 or email wirral@medequip-uk.com.
If you wish to return equipment yourself, you can either drop-off directly to Medequip or by visiting your local Age UK Wirral Shop or Community Centre.
Medequip Depot
Units 16-18, Croft Business Park
Thursby Road
Bromborough
Wirral
CH62 3PW
Opening Hours: 8:30am to 5:00pm Monday - Friday
For more information, please visit mq-uk.com/return-wirral.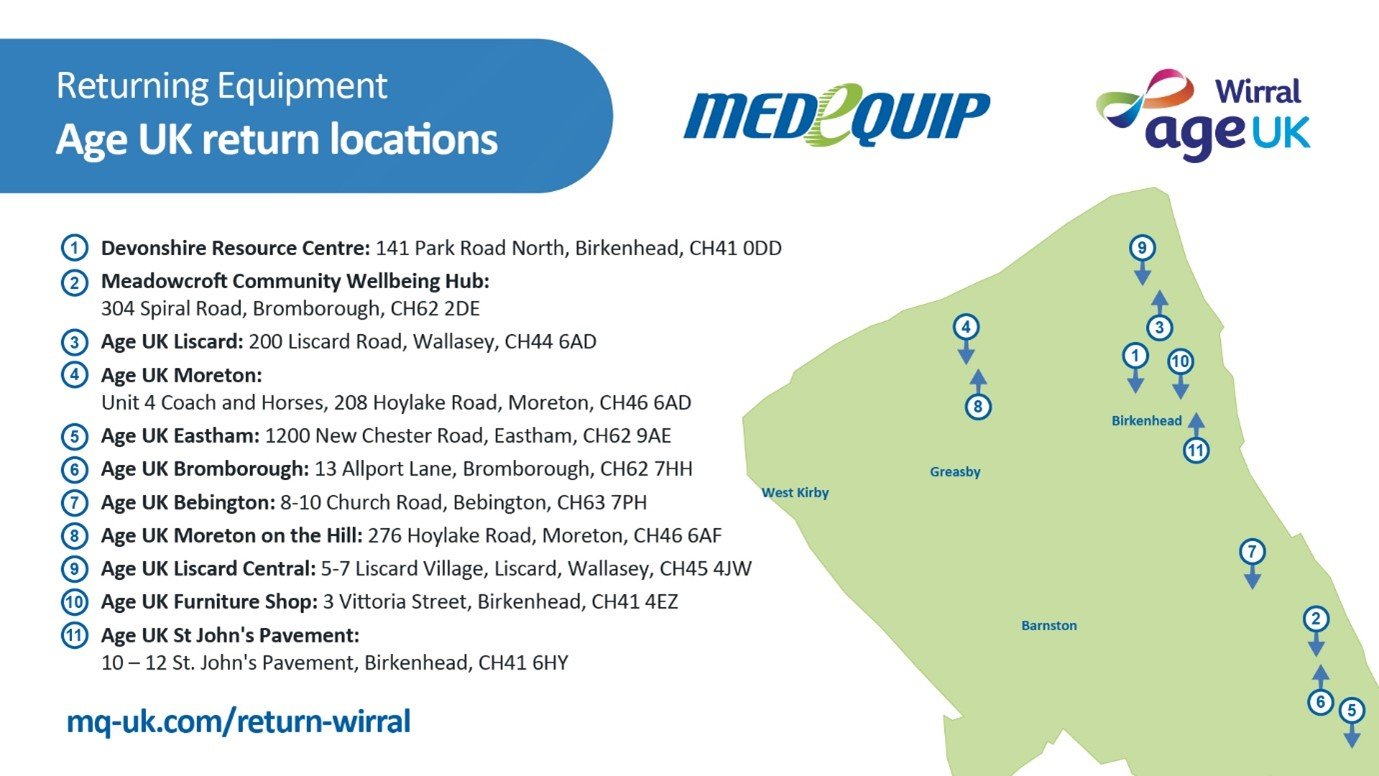 For more information about Age UK Wirral Shops, please visit https://www.ageuk.org.uk/wirral/shops/.
Further Independent Living Support Options
Self-care empowers you to live independently for longer, giving you the confidence to remain in your own home and complete everyday tasks safely.
For online advice, please visit medequip.livingmadeeasy.org.uk – an online self-assessment tool, giving you free impartial advice about all types of equipment, to make daily living easier.
For self-funded mobility and disability equipment options please visit the Manage At Home website – Your Medequip Online Retail Store.
For self-funded telecare options please visit the Medequip Connect website.