⚠️UPDATE:
Coronavirus COVID-19 outbreak
✔️ Our Warehouse has re-opened
✔️ Bebington, Bromborough, Liscard Central, Milton Pavement (Birkenhead), Vittoria Road (Furniture) are now open
⛔ Eastham, Liscard, Moreton and Moreton Hill - temporarily closed
⛔

Allport, Borough Road, Claughton, Greasby, Heswall, Hoylake, Prenton, West Kirby - permanently closed. See below *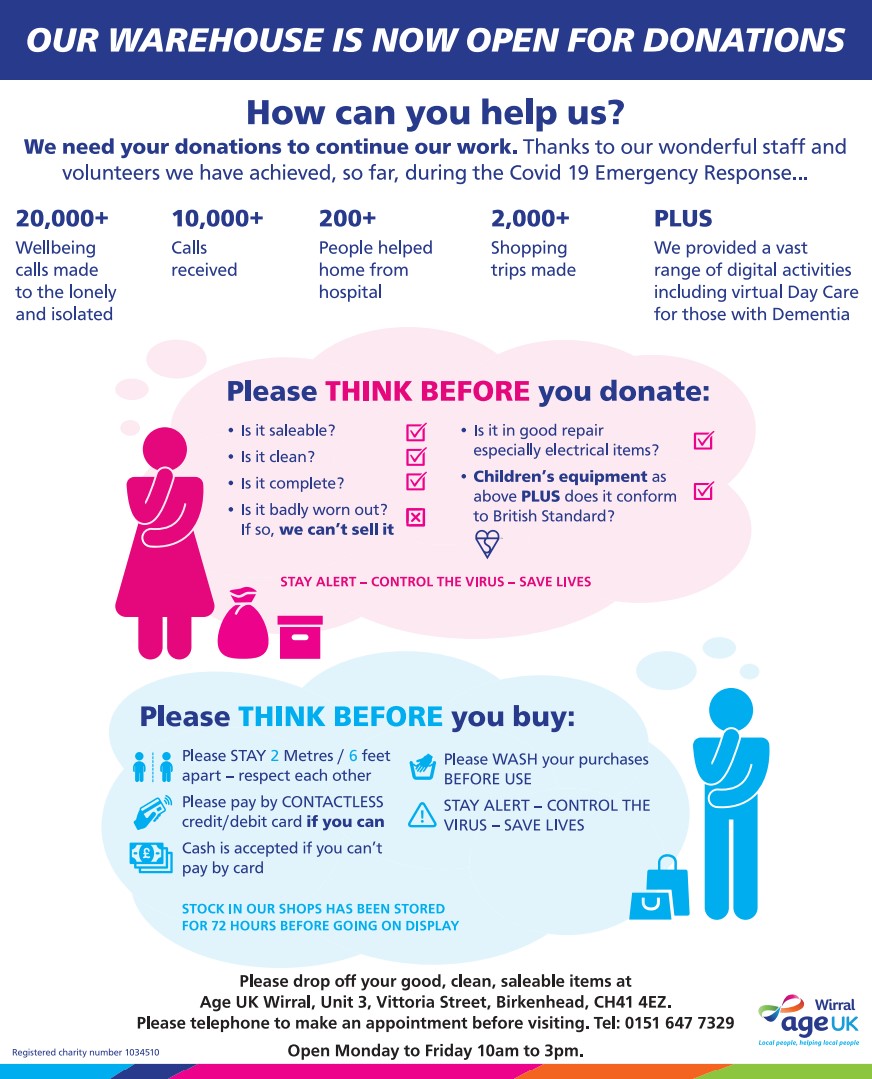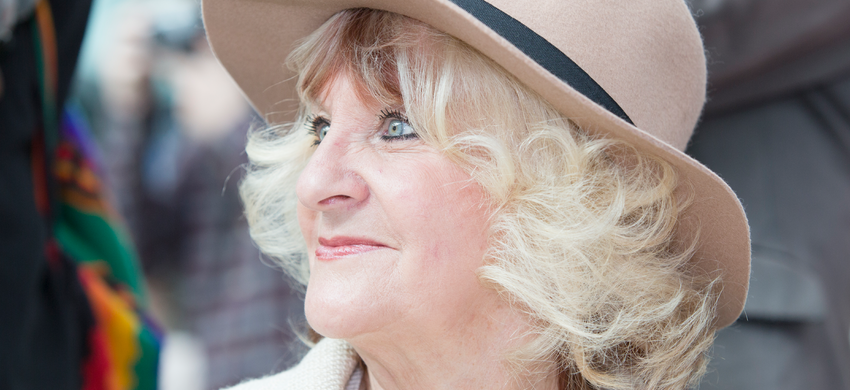 Looking to bag a bargain, declutter your life, or volunteer? You can do all three at our charity shops on the Wirral.
Please note revised opening hours for our shops
9.00 - 4.00 (Closed Tuesdays) Bromborough, Liscard Central, Bebington
9.00 - 4.00 Milton Pavement, open 6 days a week
10 - 3.00 donations only Vittoria Road (furniture warehouse)
About our shops
* Unfortunately the leases have expired on these shops so they are now permanently closed. Thank you for your support in the past.
Allport Road
Heswall
West Kirby
Borough Road
Hoylake
Claughton
Greasby
Prenton
Age UK Wirral has several shops, they are great places to find bargain clothes, books, DVDs, household goods, and even furniture.
To find out more about each of our shops, opening hours, what they stock and how to donate items, click on the shops below for further details.
Our flagship shop
In Birkenhead town centre, selling good quality furniture and household goods. It's also a hub for information about our services and provides a variety of Age UK information booklets on the dozens of services and activities that we offer. You'll find us next to Costa in Grange Precinct.
We want your good quality furniture!
If you have any furniture in good saleable condition that you want to donate please call 0151 647 7329 for collection, all the money we raise in the shops helps to support our services for people on the Wirral.
Volunteering at our shops
Our shops rely on volunteers for sorting stock, creating interesting window displays, and attending to customers. If you are interested in volunteering with us, please visit our volunteering page to see the charity shop role description and how to get in touch.