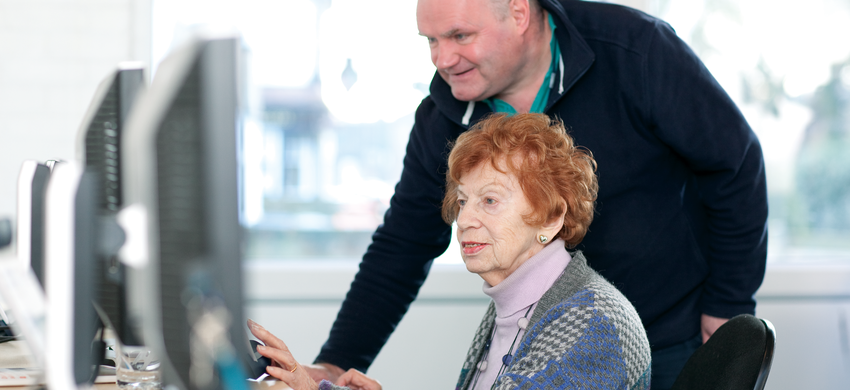 Age UK Wirral relies on volunteers to help us offer vital services in the local community. Would you like to lend a hand?
Coronavirus Emergency Support Volunteer
We're looking for volunteers to provide Emergency Support to older people across the Wirral during the coronavirus crisis.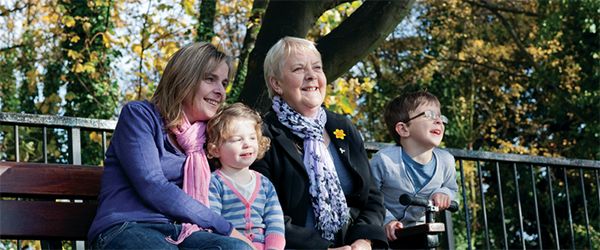 What our volunteers say
"I love working here, it's the best job I've EVER had. I like being useful, feeling valued, having a purpose."
"One of the things I enjoy is meeting new people. Age UK Wirral is such a friendly and caring organisation, I'd recommend it to anyone thinking of volunteering."
Why volunteer?
Volunteering for Age UK Wirral is a great way to meet new people, learn new skills, and support the work we do in the community.
Who can volunteer?
Almost anyone can be a volunteer. We have a wide range of roles which suit different people and different skills.
How much time do I need to give?
It depends on the volunteer role you are interested in. Some people give an hour a week, other people do more.
What you can expect from us
Being a volunteer for Age UK Wirral gives you an opportunity to be part of a caring charity making a big difference to local people, particularly those in later life. Whatever type of volunteering you choose, you can expect to:
be part of the organisation
have your contribution valued and recognised
have the opportunity to meet other workers and volunteers
have access to relevant information and advice
have the opportunity to influence the development of Age UK Wirral's work
On a practical level:
you will be informed of the organisation's policies
you will be insured by Age UK Wirral when undertaking voluntary role
you will have any travelling expenses reimbursed that you may incur in the course of your voluntary work (these should not affect any state benefits that you might be receiving)
you will have a written agreement specifying; the nature of the voluntary work you are undertaking, your role and responsibilities and the name of the person to whom you are accountable
you will know who to complain to and how to register a compliment
training and support will be provided that is relevant to your role as a volunteer
you will not be discriminated against either in your recruitment, selection or deployment
you will be consulted about decisions and changes that will affect your work
Your responsibilities to Age UK Wirral
As a representative of Age UK Wirral, you should operate within the organisation's aims, objectives and policies
You should commit yourself to working at certain times carrying out tasks in accordance with the agreed job description.
the organisation will need to know that you are reliable and trustworthy
there may be information which you are given which must remain confidential
you and your line manager will need to keep in touch about the work that you do - you should discuss any difficulties, problems or substantial changes in your duties with your contact manager
you will be expected to attend meetings or training sessions relating to your work
you will be expected to make yourself familiar with organisation policies
as much notice as possible should be given in the event of holidays etc. or it you wish to leave
you will not handle money or the financial affairs of an older person without the agreement and strict guidance of paid staff
you will work to promote the dignity and independence of older people and respect their wishes and needs
Training
Training will be given as necessary that is specific to the job being undertaken, but the following general areas will be covered:
Health & Safety
Fire Safety
First Aid
If you feel you need some training to do your job better, we will do what we can to provide it.
We hope you will find volunteering with us rewarding and fun - together we can make a positive difference by bringing a little something extra to the lives of older people.
Volunteers' expenses
We will ensure that volunteers are not out of pocket. Expenses actually and necessarily incurred will be reimbursed.
More information
Further information and application forms are available from any Age UK Wirral office, shop or day centre or by using the details below, stating that you would like to become a volunteer.
email: sue.sanford@ageukwirral.org.uk
or call 0151 653 4404 and ask for Sue Sanford
Contact us
Further information and application forms are available from any Age UK Wirral office, shop or day centre or call 0151 482 3456 and ask for Sue Sandford or email sue.sanford@ageukwirral.org.uk