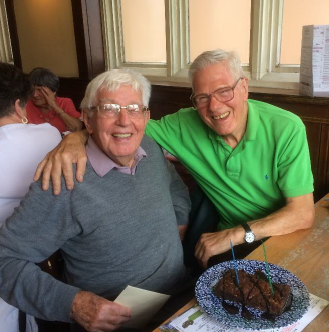 This is what some of our current volunteers have to say about their experiences with Age UK Wirral.
For more information about becoming a volunteer, please contact Sue Sandford on 0151 653 4404.
"I like helping people solve problems. It's something I can do for others and the range of work appeals to me." David, Information and Advice Volunteer for over 10 years.
"The longer I do it, the better it gets!" Ian, One to One Befriender has been volunteering for 6 years.
"I do it because I like exercise. We have built up good relationships with our clients." Janet, chair-based exercise volunteer tutor; has been volunteering for 8 years.
"I can't keep away! We have a good laugh and it's really enjoyable." Rita, reception and administration volunteer at a number of venues.
"You get a good feeling about yourself because you know you are helping others. One phone call can make a big difference to someone's day." Howard, Phonelink volunteer.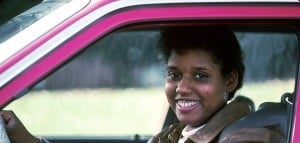 "It gets me out of the house and keeps my head going. You can't just retire and spend all day sitting in, can you?" Bill, volunteer passenger assistant.
"I had this future ahead of me nothing to do. The thought of sitting around doing nothing every day horrified me, so I decided to volunteer, it gives me a great buzz knowing that I am not only helping people but I'm also giving something back to the local community." Keith, volunteer driver, has been volunteering for 5 years.
Gerry
Gerry has been a volunteer for over 5 years, working as a befriender, gardener and telephone befriender. He agreed to answer some questions about his work.
Why did you decide to volunteer? To give a service back to the community
What made you decide on the role you are doing with us? I've good gardening skills, I like meeting new people and I try to help anywhere I can
Tell us a little about your volunteer role with Age UK WIrral. Mainly gardening in spring and summer and I help out in other departments when they're short staffed and the weather is bad. In winter I'm a befriender.
What do you get out of volunteering in this role? I get a sense of purpose knowing I've helped people during my day.
What makes you stay with Age UK Wirral? I enjoy the environment....and my fellow volunteers and staff who I get on with very well
Tell us a little about what you've done in the past. All my working life has been spent in factories
What do you like to do in your spare time? Reading, listening to music, going to local theatre and looking after my own garden.
What are you listening to and reading at and moment? I'm listening to Blues music and reading Philip Serrell "Sold to the Man With the Tin Leg
More information
email: sue.sanford@ageukwirral.org.uk
phone: 0151 653 4404