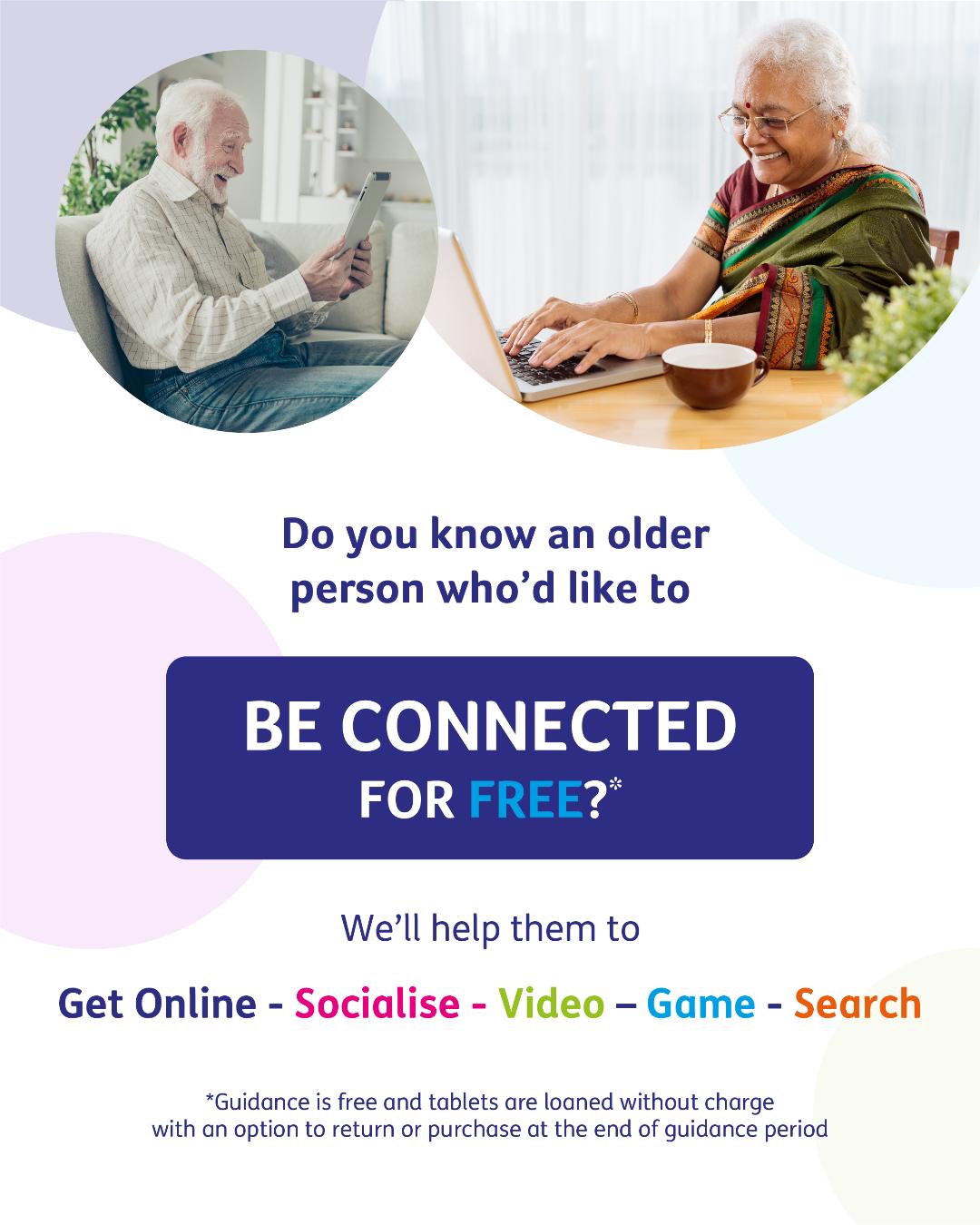 We live in a digital world
These days we rely on our computers, smart phones, tablets and the internet for everything from socialising to shopping. But while many of us have grown up with these developments, not all older people are 'silver surfers', with many feeling left behind by the technological tide.
Loneliness and digital inclusion
We know that internet use among older people is on the increase but this group is still less likely to use the internet compared to younger groups. Figures from Age UK show that nearly four million people over 65 have never used the internet (Age UK 2018), this data also highlights that people who do not use the internet are also more likely to feel isolated.
Many factors such as income and levels of education can play a part in preventing internet use but age is still the biggest indicator of those who are digitall excluded. We have seen an increase of digital platforms for services like GP clinics and government portals and the COVID-19 pandemic has accelerated the general need for public services online or digital by default. This leaves many people with a desire or need to get onoine but they may lack the equipment, skill or confidence to do so.
How can we help
Digital inclusion can help people to stay in touch with family and social connections, this can help improve well-being by reducing social isolation and maintain independence by enabling online shopping in this ever growing digital world.
Our project provides access to a loaned Android tablet and data connection giving people an entry point into the digital world and we can also provide support through one to one telephone calls from our Digital Buddies volunteers. The project is run over 12 weeks with the option to return or purchase the device at the end. Unfortunately it must be noted that Age UK Wirral cannot continue to supply an internet connection beyond the end of the project and other means of connecting to the internet will need to be acquired; this includes purchased devices.