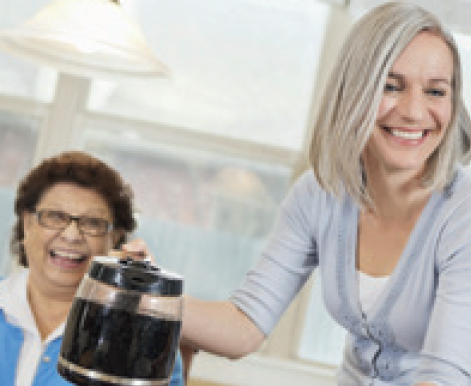 The Carer Support Service is for Carers who care for a loved one who has dementia. We run our Carer Support Service to help take some of the strain with both practical and emotional support. We have significant expertise in supporting the carers of people with dementia.
The Carers Support Worker is happy to speak to you by telephone or you can make an appointment to meet with her at either the Devonshire Resource Centre or Meadowcroft Community Wellbeing Hub.
We can provide help which includes: a regular peer support network, signposting to carers groups, monthly carers lunch, advice on statutory/ voluntary services, access to training for carers, emotional support and help to access the other services offered by Age UK Wirral.
In addition the Carer Support Service provide Support Groups for Carers and Carers courses for those who care for loved ones living with Dementia.
Reminder Finders & MSCT
We also offer a 24 week programme of structured activity sessions, ' Reminder Finders and MCST Groups' (Maintenance Cognitive Stimulation Therapy) for people with a recent diagnosis of mild / moderate dementia. The groups provide a range of stimulating activities and social interaction that help maintain skills and memory for longer
Contact us
For more information, please contact us at the Devonshire Resource Centre on 0151 482 3456 or email lisa.cummings@ageukwirral.org.uk