Coronavirus Appeal – Please help! (Update)
Published on 24 March 2020 06:10 PM
Thank you to everyone who has already given to our campaign, this really helps us in our endeavours to respond to the growing needs of elderly people in Birmingham and Sandwell.
We have worked to ensure they have access to vital nutritious food and do not feel isolated. Given the Government's most recent instructions on Monday about the epidemic, and the additional social distancing measures that have been introduced, we are stepping up our support.
Older people are telling us that they feel scared and totally isolated by these measures. We estimate that there are thousands of older people in Birmingham who are frightened and lonely right now and don't know where to turn. Here at Age UK Birmingham and Sandwell, we have 1,200 people who are waiting to be called back by one of our befrienders. These are people like Florence, who is nearly 90 and has early onset dementia. She is concerned that her mental wellbeing is going to be effected by self-isolating indoors, and knows that a regular call could make all the difference.
Age UK Birmingham and Age UK Sandwell are creating a lifeline for those most at risk in our City and Borough.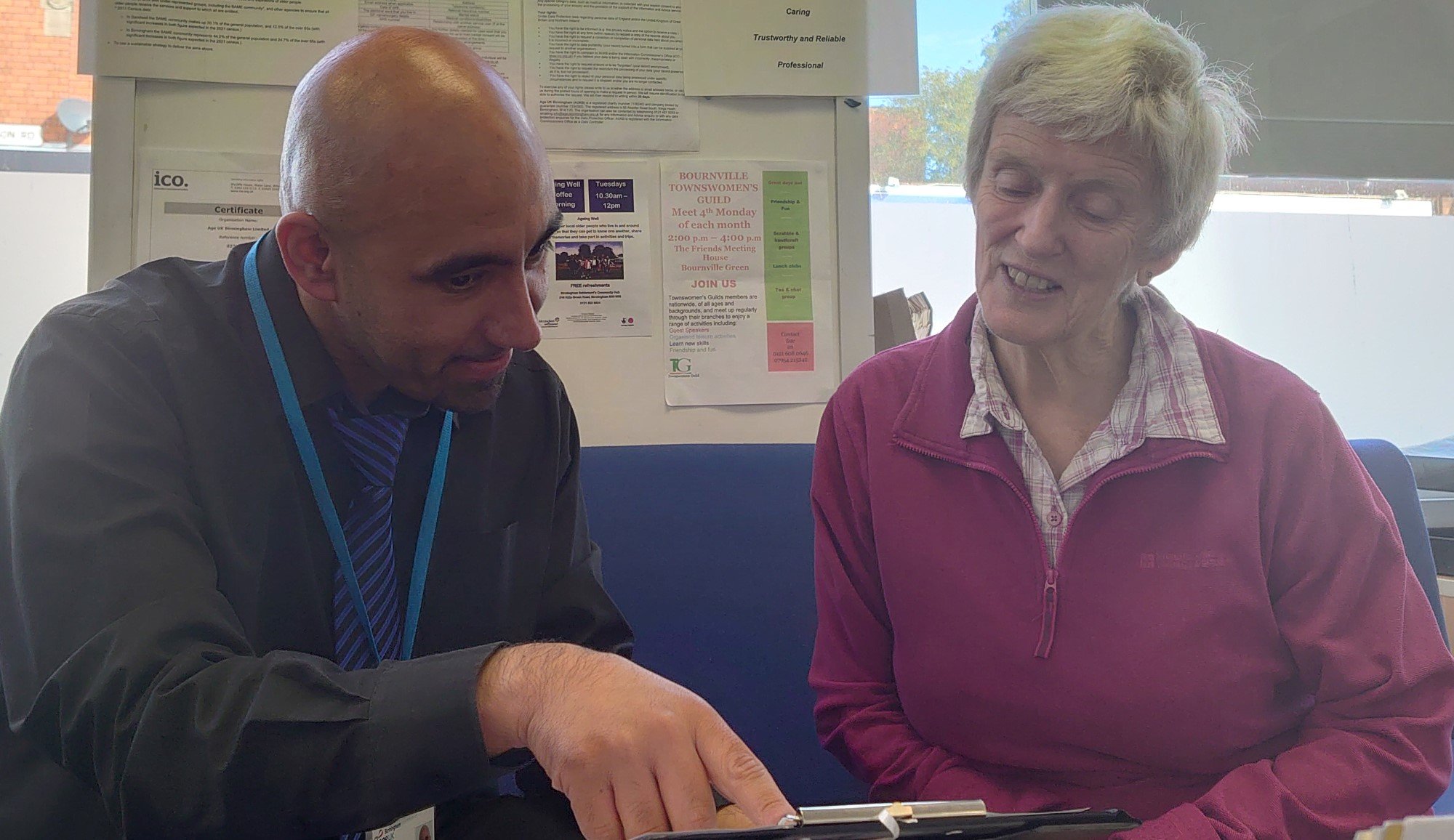 So, we are now introducing a Befriending service via the phone. We want to ensure those who need it have regular contact with somebody on the telephone. We aim to call in excess of 1,200 people twice a week to dispel feelings of loneliness and to be there for anything that needs an urgent response. That works out to at least 20 calls an hour, which will stretch our small staff and volunteer team, so we are also recruiting and training more people to help out. Introducing new programmes, finding new people to make them happen, and ensuring that we reach out to the most vulnerable costs time, money and resources, at a time when our usual funding is less certain.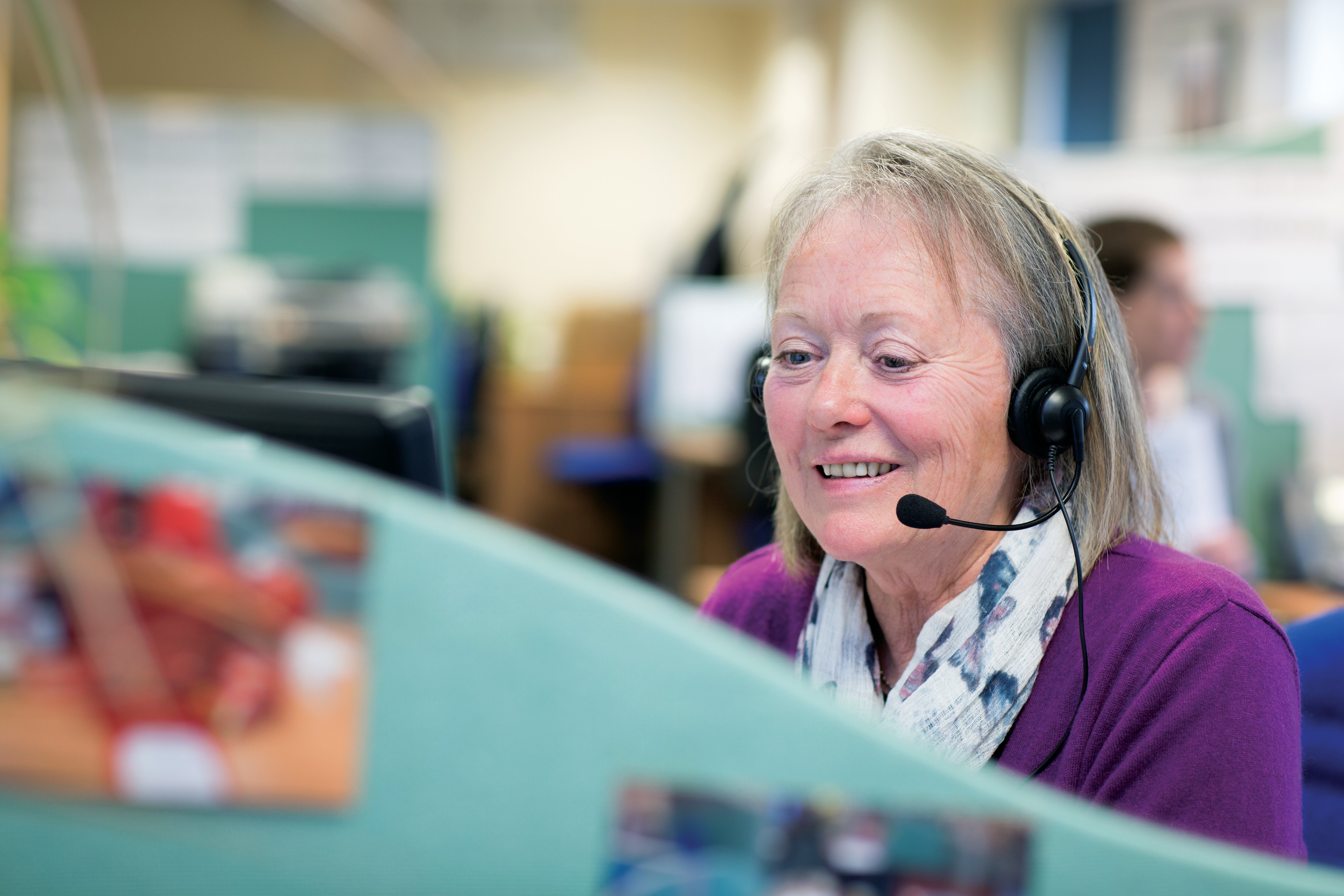 Supporting Age UK Birmingham and Sandwell with a donation right now means that we will have the cash flow to respond to the ever changing needs of the community when dealing with Coronavirus, even if that means changing around our services. If you can help us to scale up our efforts to respond to this crisis, please click below:
You can also send us a cheque.
Please make it payable to "Age UK Birmingham" and send it to us at
Age UK Birmingham & Age UK Sandwell,
Stratford House,
Stratford Place,
Birmingham,
B12 0HT
Please enclose a note saying it's a donation and if you want it to benefit our efforts in Birmingham, Sandwell, or both.
Please give generously so we can raise £50,000 to scale up our efforts in response to this continuing crisis, especially for those who have been advised to self isolate for at least 12 weeks such as the over 70s and those with certain underlying health conditions.
Age UK Birmingham is a registered charity, number 1128267. Age UK Sandwell is also a registered charity, number 1080517. The registered address for both charities is Age UK Birmingham and Age UK Sandwell, Stratford House, Stratford Place, Birmingham, B12 0HT.