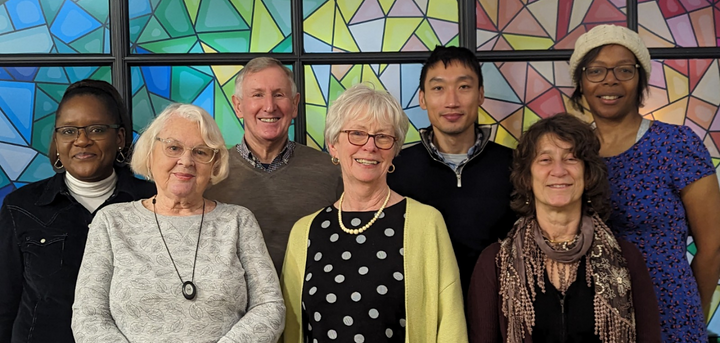 Trustees play an essential role in the running of a charity, which is almost always unpaid (At Age UK Bristol this is an unpaid role). Whilst it is not a role to be taken on lightly and may be demanding of time and skills, especially within a smaller organisation, it can be rewarding for many reasons.
A charity's trustees share ultimate responsibility for making sure the charity is doing what it is set up to do, in line with its charitable purposes, and that all decisions put the needs of the beneficiaries first. They control, and are legally responsible for, a charity's management and administration, and uphold a responsibility to safeguard the charity's assets and reputation.
Meet our Trustees
Mina Malpass has been a Trustee at Age UK Bristol for 5 years and was recently appointed to Chair. Mina has had a long career in the voluntary sector and when she retired from her role in 2010 she began volunteering in her community, as a Trustee for another organisation and as a volunteer reader at RSVP – although Mina quickly found herself getting involved in the organisational side of this voluntary body.
Through her work with RSVP, Mina became involved in Age UK Bristol's work and the early stages of the Bristol Ageing Better programme. "I wanted to get involved in an organisation that was small, lively, energetic, doing things that are going to make a difference, I have never ceased to be impressed by how amazing Age UK Bristol is."
Mina hopes to bring her previous experience and knowledge of Age UK Bristol to the role of Chair and offer a "voice of stability and continuity during times when the organisation is experiencing a lot of change."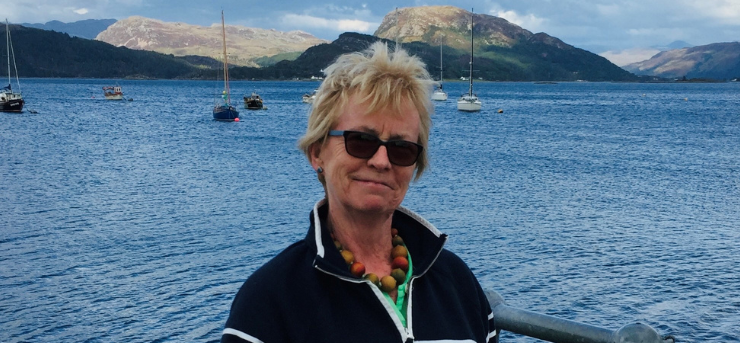 Jo Sutton has a history in finance systems and, in the last decade, has specialized in providing cloud-based solutions to charities. This experience gave Jo an interest and insight into how important it is for organisations to have efficient back office tools to free up resources to be able to concentrate on their strategic goals.
Jo has lived and worked in Bristol since 1987 and when considering various volunteering roles she decided she wanted to be involved with the local community. "COVID has highlighted the importance of neighbourly cooperation and support, and it has been particularly difficult for older people who can be isolated and limited in mobility. If I could wave a magic wand I would bottle up the lockdown spirit from last April and spread it liberally around all Bristol neighbourhoods in the years to come to encourage generations to mix, the able to help the less able and to end loneliness."
Vincent Cheng has been a trustee for Age UK Bristol since 2016. He has a varied background as a lecturer at the University of Bristol and as a community pharmacist. As a long-standing trustee and supporter of Age UK Bristol, Vincent is running the London marathon to raise funds for us in 2023. You can check out his fundraising page here.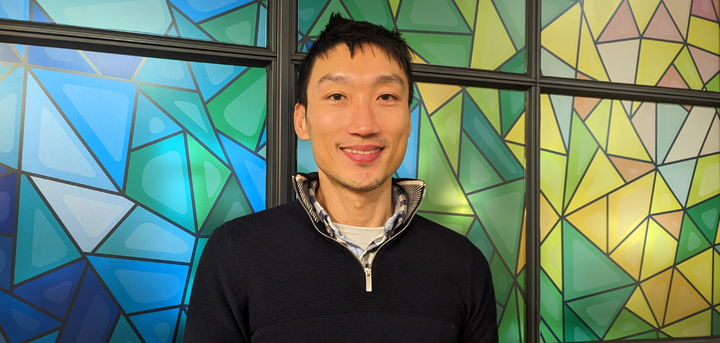 Yvonne Gordon has been a trustee for Bristol OSCAR for many years and after her mother was supported by Age UK Bristol, she wanted to have an opportunity to get involved and give back.
"Life doesn't end as soon as you reach 50. Older people's services need to recognise that and when we innovate our services, we need to consider all demographics and needs."
Judith Brown is an 81-year-old Mother, Grandmother, and is a trustee for both Age UK Bristol and Bristol Older Peoples' Forum. Judith was recently widowed and says that her volunteer work saved her, and got her through the first grief. Judith works for the empowerment of older people and for their welfare and better life. She has a wealth of experience in the field of campaigning and older people, she was the Chair of Bristol Ageing Better and a co-optee to Bristol City Council's People Committee.
"It seemed natural to be a Trustee for Age UK Bristol, a leader in the field and a charity that does so much for older people. I look forward to the months ahead!"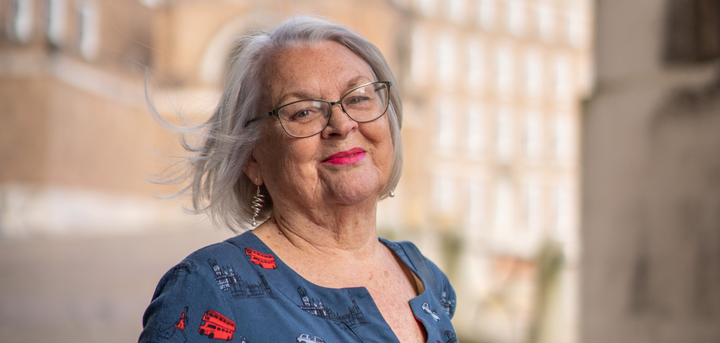 Jim Currie is a retirement coach and has a history in marketing. Jim is interested in shaping the strategic priorities and future direction of Age UK Bristol. Jim is invested in getting the right message across in an informative, persuasive way. Previously, Jim was a LinkAge Trustee and joined Age UK Bristol as a part of the merger in 2020.
"I am passionate about the potential of older people. It's tough to say, but they are sometimes written off. Yet older people still have so much talent, energy, and creativity. Age UK Bristol is all about supporting and empowering people to lead fulfilled, enjoyable, high-quality lives. So it fits with my values!"
Ross Campbell runs 'The Clifton Exercise Club' a gym that specialises in older adults and as such has a keen interest in provisions for older adults in Bristol. The gym has always been member-led as Ross is passionate about co-production, that older adults should "do" rather than have things "done to" them. Ross was previously a trustee with LinkAge and joined Age UK Bristol as a part of the merger in 2020.
"If I could snap my fingers and make one change that would benefit older people, I'd invent miniature hot air balloons that people could store in their fridge. Whenever they want to go to a class/ workshop/ day centre, you take it from the fridge, put the postcode in, press go, the balloon grows to the size that can transport you safely and for free to your destination. The balloon is then folded into your pocket, ready for the journey home!"