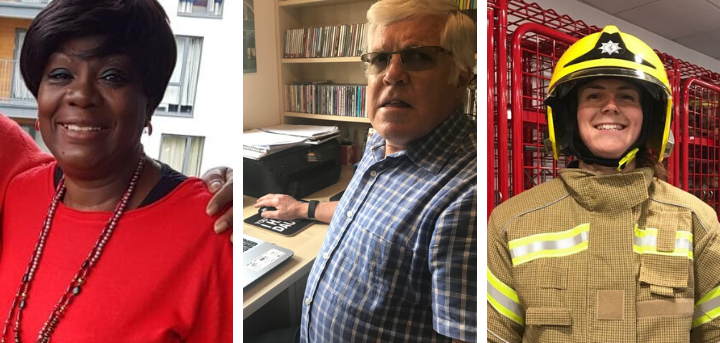 Thank you for your interest in volunteering with Age UK Bristol. We rely on our fantastic team of volunteers to deliver our services.
We are currently recruiting for the below roles:
FAB Café Host Volunteer: Friends Ageing Better (FAB) is a community of older people who share what is happening in the city, while building relationships with like-minded people, who live locally and benefit from discounts from local businesses and venues. Friends Ageing Better is recruiting friendly hosts to support their regular catch-up cafés in their local area. We are currently looking for a volunteer to host our cafes in Withywood, Hengrove, Fishponds, Eastville, St Mary Redcliffe. We are also looking for a volunteer to support our LGBT+ Café (most likely to be in St Werburghs). We are looking to expand this project to other areas of Bristol.
Trailblazers Training Together Volunteer: This exciting new project uses 'telepresence robots' to help clients feel less isolated and more engaged with their local community. The volunteer will carry out this support relationship remotely from their own home, communicating via a robot in the service user's home. Volunteers will encourage service users to become more physically active and more mobile. Volunteer placements will last for up to 6 weeks, with regular contact made several times a week. Ideally, volunteers will carry out a number of 6-week placements until springtime 2023.
Helpline Call Handler: Age UK Bristol's Helpline serves as a vital gateway for thousands of older people across the city to access the services they need. We are looking for volunteers who have strong communication skills, an aptitude for problem-solving and an enjoyment of working with a diverse range of people. This is an opportunity to take on a highly rewarding role, and to be part of a committed team of volunteers, who are well supported by paid staff to provide signposting, support and reassurance to callers. The role is home-based with the option of working from our central office. Minimum commitment is 3 hours per week.
Telephone Group Facilitator Volunteer: Do you have a knack for making conversation? We're looking for a volunteer who can keep a group telephone conversation rolling, enabling all involved to have an enjoyable experience. In this role, you'll support everyone in the group to contribute to and benefit from the call, administrate the phone group technology so that calls run on time and everyone connects with the group, and keep the environment safe. The group calls are an important way for older people to participate in a group environment who would otherwise not have this opportunity.
These roles are open to anyone over 18 years old. Please note that to ensure support from paid staff is always available, all volunteer roles are carried out Monday to Friday between 9am and 5pm. Click on the links to the role descriptions below for more information. If you are interested in one of these roles please complete the Volunteer application form and return it to jaywilkinson@ageukbristol.org.uk. Please state on the form which role you are most interested in.
FAB Cafe Host Volunteer role description
Trailblazers Training Together Volunteer
Helpline call handler role description
Telephone Group Facilitator Volunteer role description
Contact
For more information about volunteering with Age UK Bristol, email us at volunteering@ageukbristol.org.uk or call our Volunteer Co-ordinator Jay Wilkinson on is 0117 440 4305.