Something for Nothing - Photography Exhibition Launch Party
Address:
Boston Tea Party, 293 Gloucester Rd, Bristol BS7 8PE
Contact details
Phone:

0117 929 75 37

Email:

silviajimenezcruz@ageukbristol.org.uk
Age UK Bristol is very happy to be partnering with Sarah Robbins, UWE Photography Student, and Boston Tea Party - Gloucester Road, for this photo exhibition celebrating the older volunteers around Bristol Harbour.

The exhibition will launch on 1st of October, the United Nations International Day for Older Persons. We want to help raise the visibility of older people as contributing members of society.
'Something for Nothing' shows older people in their active volunteer roles in and around the Harbour. Sarah met and photographed volunteers from the Matthew, M Shed, Underfall Yard, MV Balmoral and SS Great Britain. Older people play a valuable role in community life, often having the time to commit to the activities and causes that they love, giving hundreds of hours of their time.

We are so happy that BTP, Gloucester Road is partnering with us to showcase this exhibition and host our Launch Event. The exhibition will be up in BTP Gloucester Road throughout October.

You are invited to join our Opening Launch on the 1st October at 4pm. Please email Silvia at silviajimenezcruz@ageukbristol.org.uk if you would like to attend the Launch event. This is so we have an idea of numbers.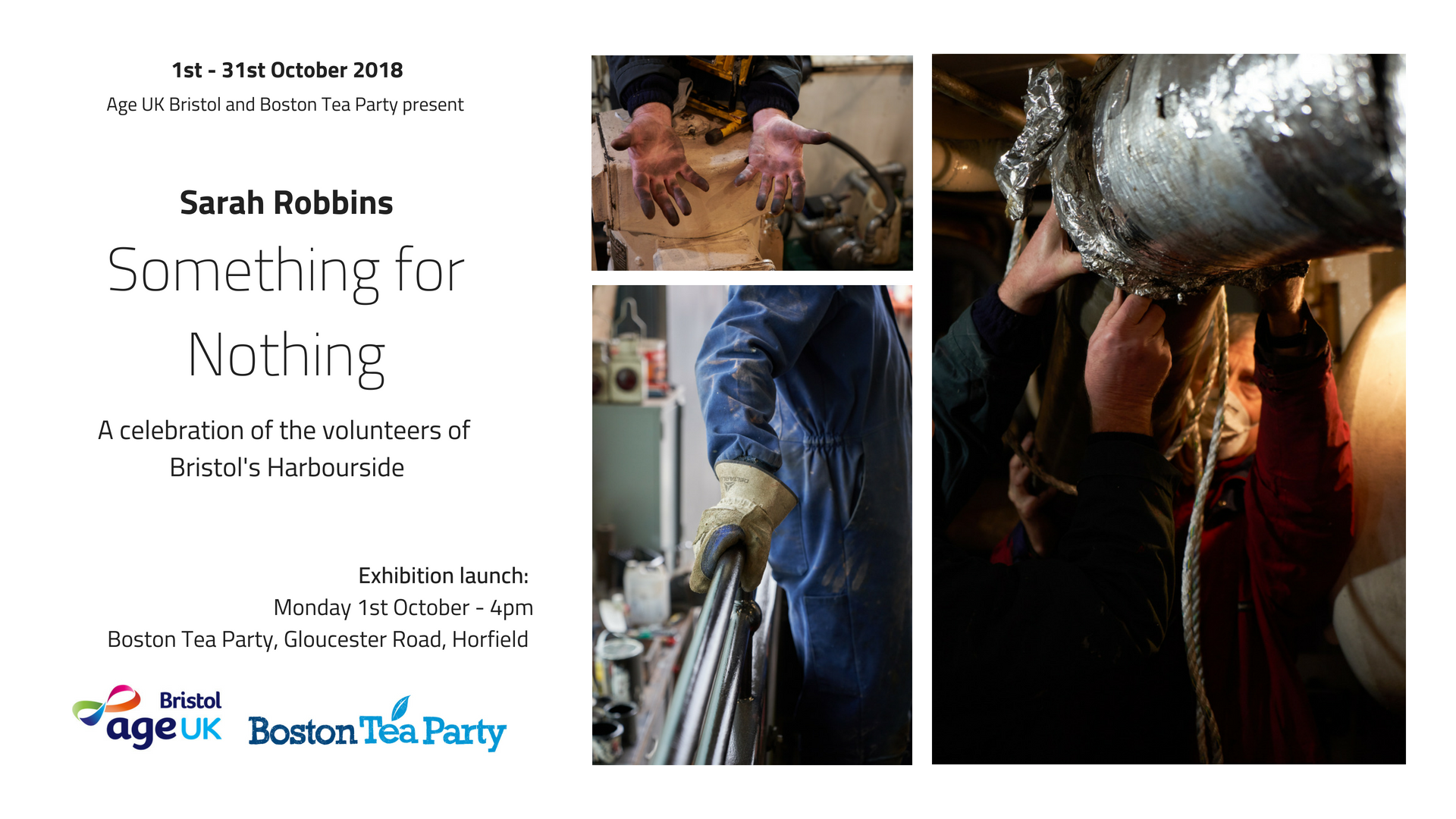 'Something for Nothing' will run from the 1 – 31 October 2018 at BTP, 293 Gloucester Road, Horfield, Bristol, BS7 8PE.
Location