Leaving a gift in your Will to Age UK Bristol will enable us to provide vital services for older people in Bristol. Age UK Bristol is a local independent charity and all funds raised by Age UK Bristol is spent here in Bristol. We need the financial support of people like you to ensure that we are here in the future. Leaving a gift in your will is a way to give back to us, when you know that your family is taken care of.
Every gift in every Will, no matter how large or small, makes a difference. Your donation could be used to provide much needed Information & Advice sessions, either in the office or on a home-visit for those who are not able to make it into the office. We support people claim the benefits that they are entitled to. Last year, we raised an additional £2.16 million in additional benefits for older Bristolians.
Download our Will Planner today to start thinking about making a Will. This will help you think about your estate and what you want to happen when you die. Download a copy here today. Then contact your solicitor to write your will.
If you already have a Will, you can make changes by adding a codicil (a legal addition) which your solicitor will help you draw up. You can also download a codicil form here to help you plan.
To ensure your gift helps local people, please make it clear your legacy is for 'Age UK Bristol', registered charity number 1042548. We want to make sure that your gift supports older people living here in Bristol.
If you are over 55, you are eligible to use our Will making service. For a donation of £50 per person, you could work with a leading solicitor in Bristol to make your Will. Call our Information and Advice Service for more information and make an appointment on 0117 922 5353. They are open Monday to Thursday between 10am-1pm.
For further information on legacies please contact us on 0117 929 7537 or email us at fundraising@ageukbristol.org.uk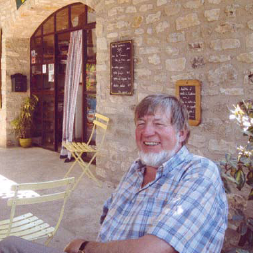 'We have no children, and decided that we would leave any amounts in excess of the available nil-rate band to charities. That way, the inheritance tax bill is zero, and we can help charities continue their work.
I know that Age UK Bristol does excellent work for older people in Bristol, but has difficulty in attracting adequate funding. We hope our legacy will enable it to continue its existing work, and perhaps develop new ways of easing the lives of older people in Bristol, our home city.'
- Geoffrey Clements, Trustee and Supporter