Sky Diving Janet from Age UK
Published on 18 December 2018 02:23 PM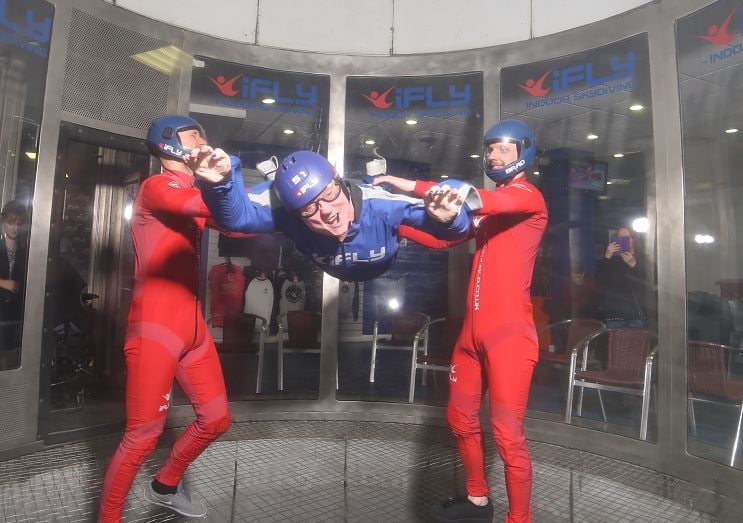 If you think older people want to sit in a comfy chair all day and drink tea, think again!
Age UK Calderdale and Kirklees works hard to meet the needs of clients and when Janet said she wanted to go sky-diving, we thought 'why not'!
Janet has MS and is confined to a wheelchair but is still full of life and ready for new experiences. She and 2 other clients from the centre all took a trip to 'I-fly' in Trafford Park near Manchester to experience indoor sky-diving. She is thankful to be attending the Age UK companionship centre where the staff are willing to support her 'extreme sport' ambitions!
'I loved every minute of it' said Janet 'I've always wanted to go sky-diving and this was a just a fantastic experience'.
Her son Lee came along to watch and share in the excitement 'Thanks so much for organising such an amazing experience for Mum' he said.
Kerry Lee, the Day Centre Manager said 'It was a bit nerve-racking but it's amazing to be able to help some-one fulfil one of their lifelong ambitions'.
We really are helping people to #LoveLaterLife