Dave Berry shares 'Berry-licious' family recipe for our Camden Community Cake Bake!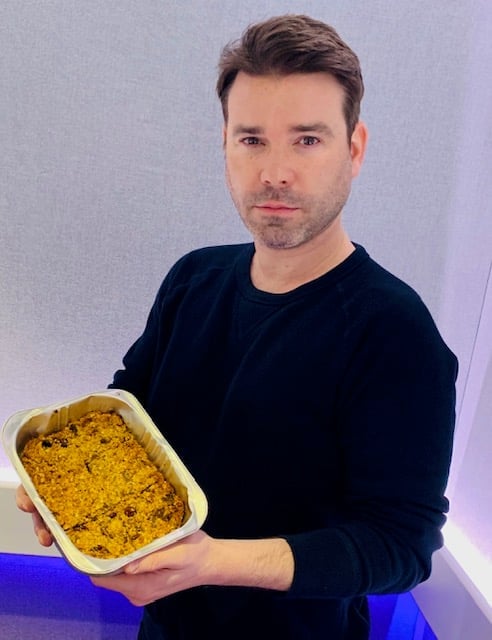 Published on 02 May 2019 05:19 PM
Absolute Radio Breakfast host Dave Berry shared a family recipe for 'Berry-licious flapjacks' to support Age UK Camden's 'Community Cake Bake' fundraiser.
Camden resident Mr Berry, 40, was inspired to support AUC's work when researching for a newspaper article about people spending Christmas alone.
He said: "Not long ago I wanted to tell the heart-warming story of a local pub helping to tackle loneliness within its community by offering free meals and somebody to chat too whilst in a warm and friendly environment.
My research in writing the piece led me to the wonderful people at Age UK Camden (my local borough). The insight they gave me into the work they do with older people was both touching and inspiring.
And so when I was given the opportunity to show off my Flapjack making skills on their behalf I was more than happy to don my oven gloves."
Mr Berry hopes that other people in Camden will be inspired to share their family recipes, bake their own home made treats and host a cake and coffee as part of AUC's 'Camden Community Cake Bake' fundraiser which runs throughout May.
Everyone is invited to take part to raise money to support the work we do Camden's most vulnerable older people, which you can read about here.
If you would like to share a recipe and host a cake & coffee morning please email our Community Partnership and Fundraising Officer Suzy Barber at suzy.barber@ageukcamden.org.uk or call on 0207 239 0400.
We'd love to see your cake bake creations, if you're taking part you can tweet us pictures to @AgeUKCamden.
Thanks to Dave and the Berry family for sharing this recipe!