Celebrate Volunteers Week 1st - 7th June 2022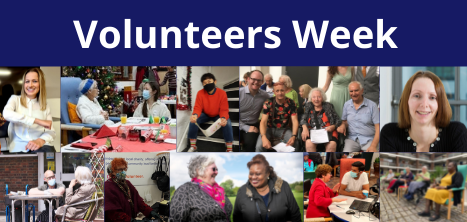 Published on 01 June 2022 10:35 AM
This week we are celebrating our amazing Volunteers who are at the heart of our organisation. Our team of Volunteers are essential to help us to support older people in Camden - without them we wouldn't be able to achieve all that we do. Thank you!
Join us, as we give you an insight into the different roles of our Volunteers and how celebrated they are by staff.
Costas - Dementia Befriending Volunteer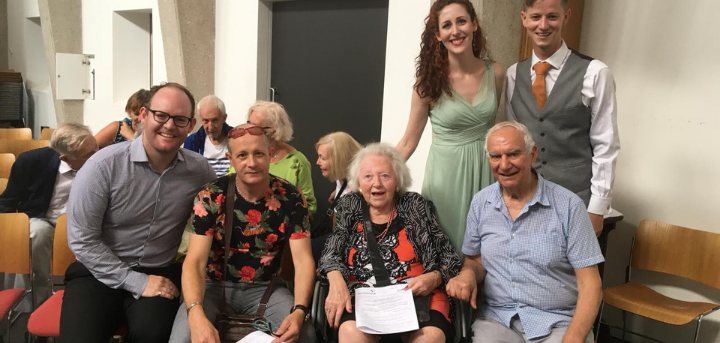 Volunteering and helping your local community is a great thing to do and very enjoyable, as Volunteer Dementia Befriender, Costas, found out.
"I strongly believe that one ought to love what they are doing, and I enjoy visiting people. I suppose that the advantage I have is the fact that I am over eighty and have similar experiences. For example, we can talk about foreign languages, shillings, farthings and half crowns, or inches and yards, as well as people like Tommy Cooper, Max Bygraves, Kenneth Williams..., which I enjoy so much."
Pipee - Boutique Volunteer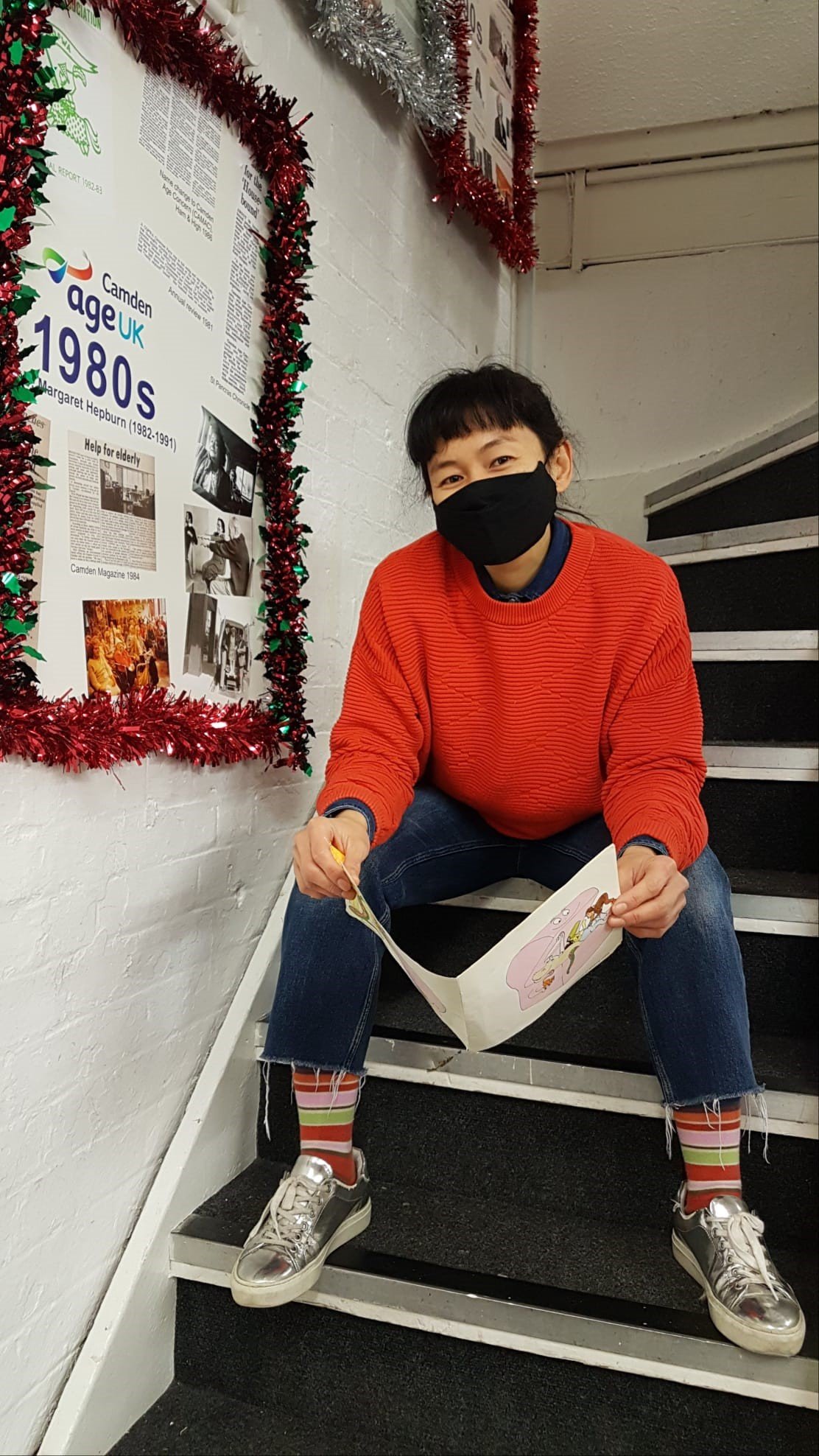 Wanting to make an impact on the environment whilst also helping your local community thrive is something that is close to our Volunteer Pipee's heart. "Something second-hand is an item of great resource, value and love - it's so good it wasn't chucked in it's past life. A plus for the environment, and a plus for the people that the shop is raising money for."
Our shop is run by a diverse team of dedicated volunteers. It raises vital funds for the organisation, enabling us to continue our work providing life-enhancing services for older people in Camden. By shopping at our Leather Lane Boutique or donating your items, you can help us continue with vital services, such as Telefriends and our Information & Advice Service.
Our services would not be able to run without our Volunteers, and our staff are so grateful for the time, effort and commitment that our Volunteers show every week.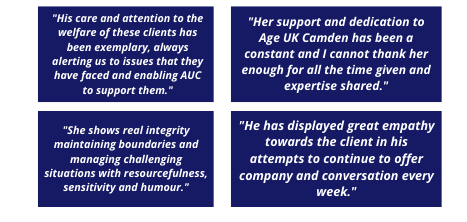 See Age UK Camden's volunteering opportunities