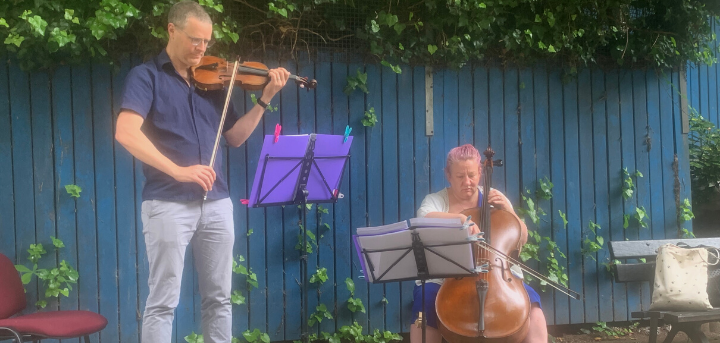 As restrictions eased we were delighted to hold multiple intergenerational community concerts at our Great Croft Hub and Henderson Court Hub. Our Summer series started on 18th May 2021 (1st week of unlocked resitrctions in the UK), with our outdoor coffee morning on the Heath and UCL Jazz Society performance. We saw performances from:
Follow us on TikTok!
Whether you are an avid TikTok creator or just prefer to scroll and like, don't forget to follow us on TikTok to keep up with what we are doing within the Camden Community.
Our lunchtime concerts started in February 2020 as live recitals at St Pancras Old Church on Thursday lunchtimes. During lockdown we moved these weekly concerts online, sticking with Thursday lunchtime slot, to continue to provide an accessible music platform for people of all ages. The series has been hugely successful with concerts viewed over 4,500 times on Facebook and YouTube. Music is so uplifting and we're delighted that they've provided entertainment and comfort to so many of you at a time when life was so uncertain. Below are our casting of Lunchtime Concerts:
Performing artists
If you would like to be a part of this series please email: marketing@ageukcamden.org.uk with your details. We're open to artists and performers of all ages and genres to entertain our clients.