Counselling, Psychotherapy and Group Therapy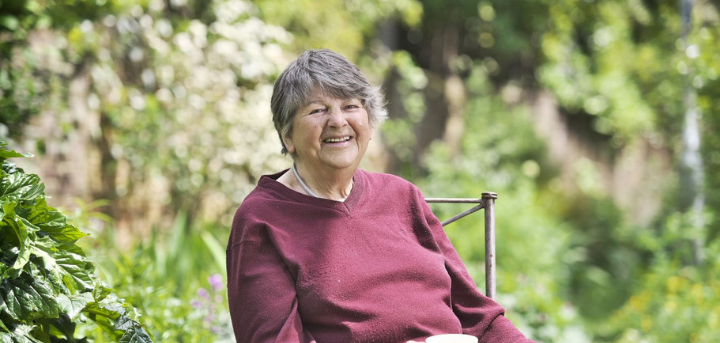 Henderson Court
102 Fitzjohn's Avenue
London
NW3 6NS
United Kingdom
Service for over 55s to talk through any emotional issues or concerns.
If you're over 55 and registered with a Camden GP and/or living in Camden, you can use our free and confidential counselling service.

It is available over the telephone, online via Zoom, and via face-to-face sessions, which are held in our counselling rooms in NW3, NW1 and WC1X.
Who are the sessions for?
We welcome people from all ethnic and cultural groups, and those who identify as lesbian, gay, bisexual or transgender. We can also help people living with early stage dementia or memory loss.

Our counselling services operate in partnership with the NHS Camden Talking Therapies for Anxiety and Depression iCope, and we offer time-limited counselling (on average 8-12 sessions) for clients with low to medium levels of depression, anxiety, and psychological issues.
The benefits of counselling
Counselling can help you to explore any difficult feelings or concerns you may have. Talking to an independent, trained therapist can help you to feel less isolated, enrich existing relationships, clarify your thoughts and feelings, and help you adjust to the changes that life brings.
What can counselling help with?
Many experiences in life produce difficult, painful or confusing thoughts or emotions.

Our trained therapists can help you with:

- Depression and anxiety
- Tensions in relationships
- The illness or death of someone close to you
- Ways to cope with your own illnesses or disability
- Coping with the differences retirement may bring
- Isolation and loneliness
- The challenge of moving into residential care
- Memory issues or a diagnosis of dementia
- Struggling with thoughts and feelings about the past or fears about the future.
Individual Counselling
Individual counselling sessions are weekly and each session lasts 50 minutes. Your counsellor will not give you advice or tell you what to do. They will work with you to develop a greater understanding of yourself and your life enabling you to make the changes that are possible.
Group Therapy
Group therapy can be helpful for anyone, including those who have difficulty in speaking in front of others, have problems in relationships or feel isolated. Meeting with others on a regular basis, sharing and exploring your personal concerns, your conflicts and problems, with others, in an atmosphere of trust and confidentiality, can bring about deep and lasting change.

Currently we have a 10-week therapy group. It is required that you have undergone one-to-one therapy before joining the group.
Referral information
https://www.ageuk.org.uk/camden/our-services/make-a-referral/
We carefully triage referrals to ensure that our service is suitable to meet the needs of every client accepted onto the waiting list for an initial assessment.
We are in partnership with the NHS iCope service and work closely with them. We offer time limited counselling to people with mild to moderate mental health needs.

For more information, please see our Referral Criteria below:
https://www.ageuk.org.uk/bp-assets/globalassets/camden/images/counselling/2023-auc-cs-referral-criteria-for-clients.pdf