Counselling, Psychotherapy and Group Therapy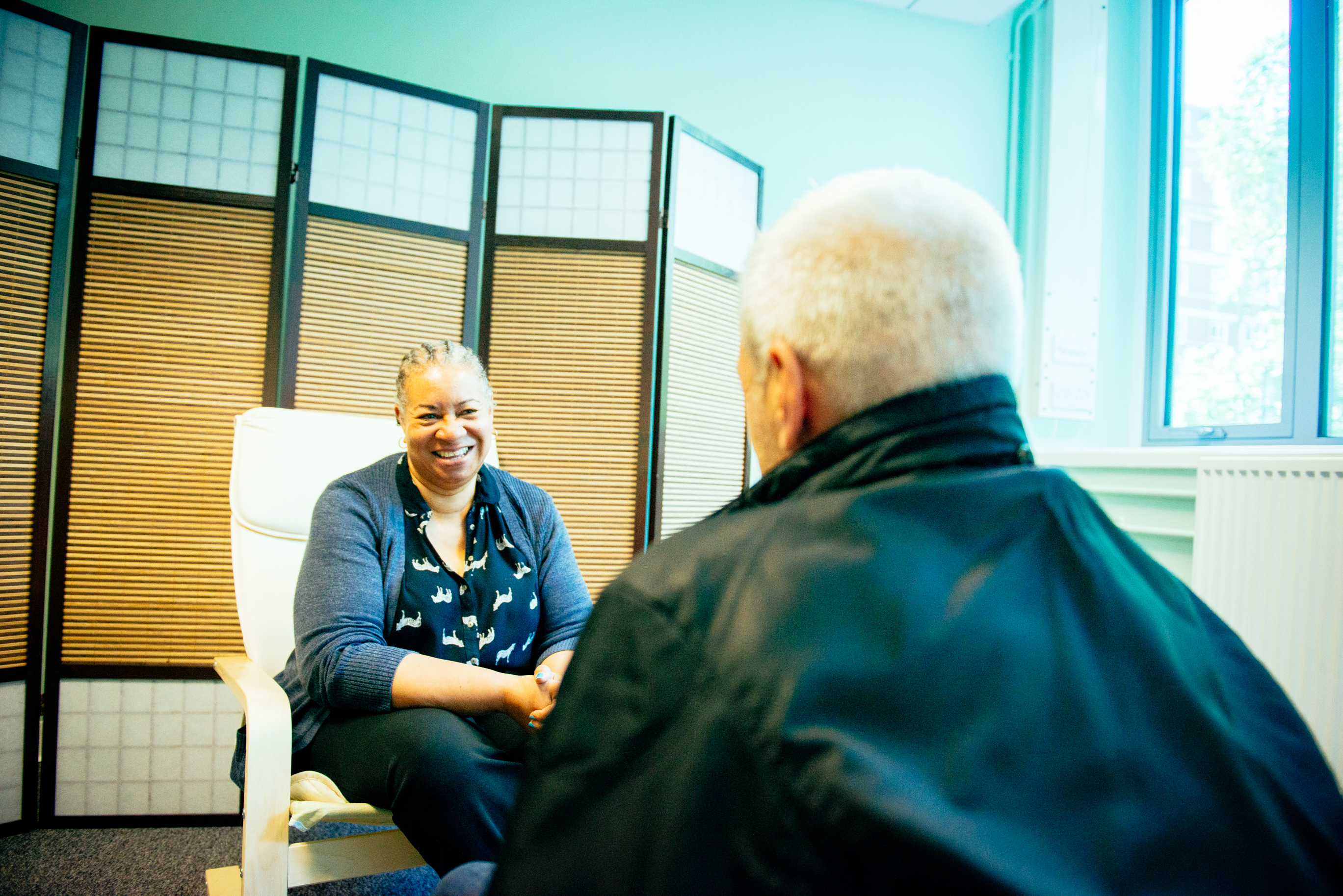 If you're over 55 and registered with a Camden GP, you can use our free and confidential counselling service.
We are still taking referrals.

Our counselling service has moved to a telephone-based service and will remain so for the foreseeable future. There are however a limited number of face to face sessions being conducted at Henderson Court Hub in Hampstead subject to risk assessment.

We will soon be introducing two new psychotherapy groups – an online Psychodrama psychotherapy group and a Gestalt psychotherapy group.
Counselling can provide valuable support, by helping you to explore any difficult feelings or concerns you may have. Talking to an independent, trained therapist can help you to feel less isolated, enrich existing relationships, clarify your thoughts and feelings and help you adjust to the changes that life brings.
How can counselling help?
Many experiences in life produce difficult, painful or confusing thoughts or emotions. We can help you with these, including:
tensions in relationships
the illness or death of someone close to you
your own illness or disability
coping with the differences retirement may bring
isolation and loneliness
the challenge of moving into residential care
memory issues or a diagnosis of dementia
struggling with thoughts and feelings about the past or fears about the future.
How to access the service
The services are free and open to people aged 55 and over who are registered with a Camden GP. We accept self referrals as well as referrals from GPs or other relevant professionals.
We welcome people from all ethnic and cultural groups, and those who identify as lesbian, gay, bisexual or transgender. Home visits can be arranged for people with serious mobility problems and we can also help people living with early stage dementia or memory loss.
Contact us
If you'd like to discuss how we can help please call us on 020 7239 0400 or email counselling@ageukcamden.org.uk
Counselling for people from black and minority ethnic communities
Whether you have grown up in the UK, or moved here at some later stage in life, there may be difficulties to face as you get older. You may have experienced painful or traumatic losses, and may be struggling to come to terms with ageing in a country you may not feel totally your own. We may be able to provide counselling in your first language, which can be a valuable experience.
Counselling for people living with dementia
Our counselling service also provides emotional support for older people living with early stage dementia, Alzheimer's disease, or those who are struggling with memory loss, and their families or carers.
Individual Counselling
Individual counselling sessions are weekly and each lasts 50 minutes. Your counsellor will not give you advice or tell you what to do. They will work with you to develop a greater understanding of yourself and your life enabling you to make the changes that are possible.
Group therapy
Group therapy can be helpful for anyone, including those who find difficulty in speaking in front of others, have problems in relationships or feel isolated. Meeting with others on a regular basis, sharing and exploring your personal concerns, conflicts and problems with others in an atmosphere of trust and confidentiality can bring about deep and lasting change.
A group has up to eight people plus a group conductor. Group sessions are weekly and each lasts 80 minutes.
In addition to the psychodynamic group, the services also offer now a Dance and Movement Therapy group, suitable for people living with dementia. The group meets weekly and each session lasts 45 minutes.
Information about the services for professionals
The services are

part of the NHS Improving Access to Psychological Therapies (IAPT) scheme through the Camden Psychological Services Partnership

The services are an organisational member of the British Association for Counselling and Psychotherapy, adhering to their ethical framework.