Digital inclusion and computer training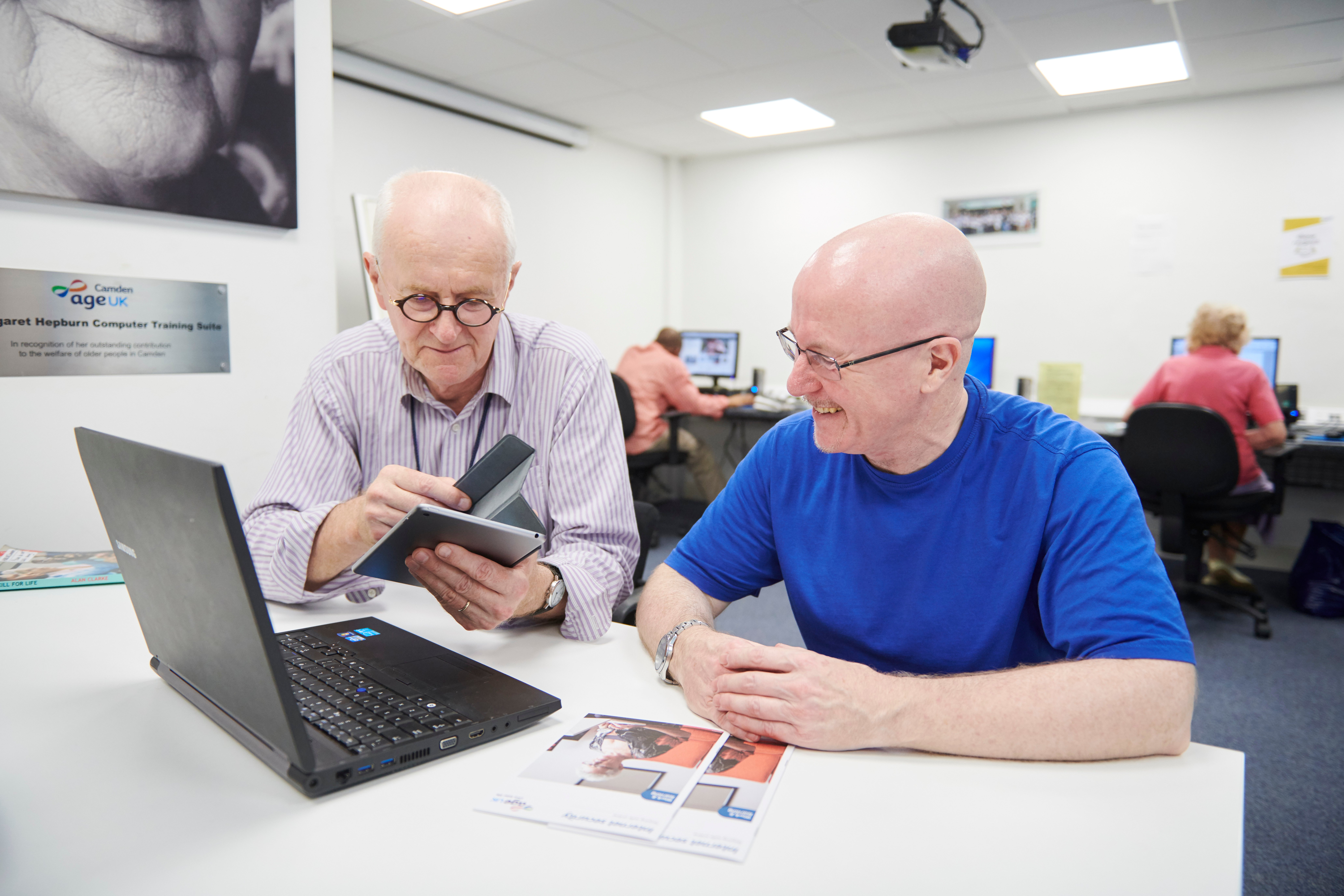 Stay connected with Age UK Camden
In response to COVID-19 please note that our Drop-in sessions and Gadget Clinics have been suspended and will remain so until we are advised that it is safe to resume
We offer free drop in sessions, gadget workshops and internet access. All of our sessions are delivered by knowledgeable volunteers in a friendly and supportive environment.
Drop in sessions
Access the internet for free, practise the skills you have learnt, use Skype, discover new things to try out on the computer and meet like-minded people. No appointment is needed and knowledgeable volunteers are on hand to help with any questions you have.
Who are they for?
You'll need to have some computer experience to get the most out of these sessions. But if you are a complete beginner we can provide information and signpost you to suitable classes in the borough
Gadget clinics
We run regular gadget clinics with support from our corporate partners where you can learn how to use your devices, including mobiles, tablets and laptops.
Booking is essential for our Gadget Clinics so please contact our office on 0207 239 0400 for more information and to book.
Who are they for?
You'll need to have a new or existing gadget of your own, which you will be required to bring along to the session, along with some idea of what you might like to know.