Men in Sheds and Women in Sheds- Now in Winsford!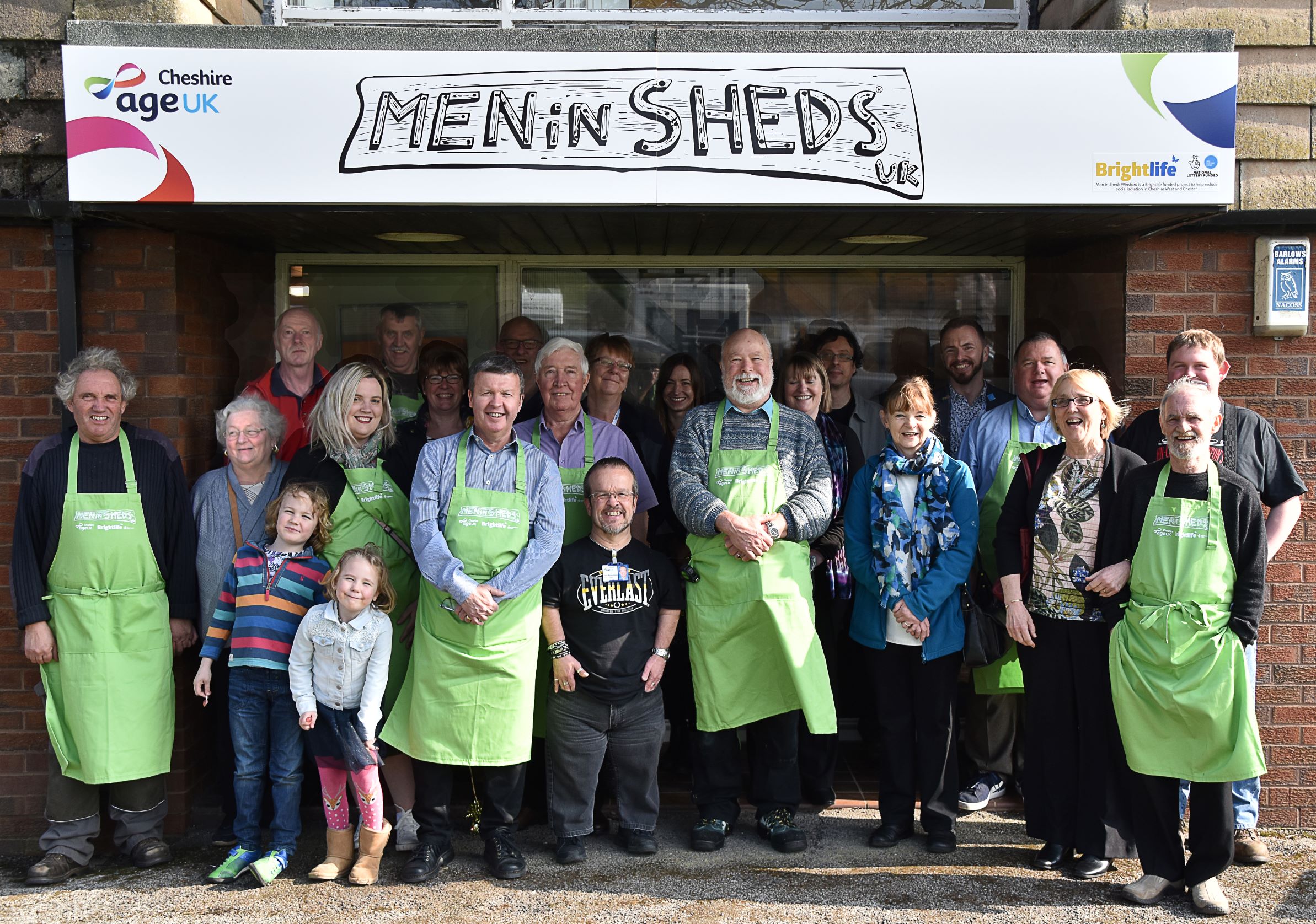 Published on 02 April 2019 04:49 PM
Men in Sheds were celebrating on Saturday with an open day ahead of the launch of their fifth shed in Winsford, whilst Women in Sheds were celebrating the launch of their second shed.
Both projects, which are part of Age UK Cheshire, officially opened to the public week commencing Monday 1st April.
Amanda Hodgkinson, Senior Co-ordinator for Men in Sheds and Women in Sheds commented: "There has been so much enthusiasm for the new Winsford shed and the turnout on Saturday just goes to show that this is what the older community in Winsford have been waiting for. We had the pleasure of showing many Winsford residents around the new building, which not only offers a fully equipped wood workshop with a dedicated woodturning room, but also an IT suite; a games room complete with pool table and board games; a photography studio; an arts, crafts and sewing room as well as kitchen facilities; ample 'relaxation areas' and a garden space to boot.
The 'Sheds' are so much more than just a woodmaking workshop, they are a space to socialise, share skills and knowledge, meet new friends and enjoy camaraderie as well as being a hub of the local community. They are essentially a youth club for the over 50's"
The new Winsford Super Shed has been funded by Brightlife Cheshire, one of fourteen Ageing Better programmes set-up by The National Lottery Community Fund, the largest funder of community activity in the UK.
The Men in Sheds Project recently celebrated its 10th birthday. Age UK Cheshire originally 'adopted' the idea from the Australian Mens Sheds project and launched the first Men in Sheds in Hartford in January 2009.
Since then an estimated 400+Men in Sheds have launched across the country.
Men in Sheds, Winsford is open 10am – 4pm Tuesday – Friday, whilst Women in Sheds, Winsford is open 10am – 4pm every Monday. Anyone over the age of 50 is welcome.
Men in Sheds also have sheds in Hartford, Ellesmere Port, Crewe and Chester.
To find out more about Winsford Min in Sheds and Women in Sheds, please contact Men in Sheds co-ordinator Neil Corbin neil.corbin@ageukcheshire.org.uk or just pop in for a chat. The address is Lorien House, Darnhall School Lane, Winsford CW7 1JR