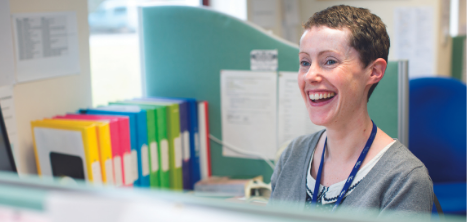 Age UK Cheshire
Barbers Lane
Northwich
CW8 1DT
United Kingdom
Growing older doesn't come with a manual. We can provide free and confidential information, advice and support to all older people across Cheshire, their family, friends or carers on a range of topics, over the phone.
Free Information & Advice, across Cheshire
Each year up to £2.2bn of Pension Credit and Housing Benefit goes unclaimed by older people. Let us help make it easier with Age UK Cheshire's Information and Advice telephone service, available across Cheshire.

We can offer help on a range of issues, including benefits like Pension Credit, Attendance Allowance, Carers Allowance and Personal Independence Payment. Age UK's Benefits Calculator can also help you find out what benefits you could be owed. It's free to use and the details you provide are kept anonymous.

Arranging social care can be a challenge. From knowing where to start, to what type of care and support you need and who pays for it, there are lots of questions to ask. But you're not alone — we're here to help you through the process. We can help you with information on finding and arranging social care, paying for care, housing options, problems with care, and help for carers looking after a loved one.
Local Live Well Directories
To find out more about what is happening locally in Cheshire, Live Well directories provided by Cheshire West and Cheshire East Councils are a great resource.
https://www.livewell.cheshirewestandchester.gov.uk/
https://www.cheshireeast.gov.uk/livewell/livewell.aspx
Opening Times
Our Information and Advice telephone service is open Monday to Friday, 11am - 3pm. If we are busy answering another call, you will be asked to leave a message and we will get back to you as soon as possible. Outside of these times you will be automatically be re-directed to our colleagues at Age UK information line.

From Tuesday 2nd January 2024 the phone lines will be open from 9am - 1pm.

If you would like more information outside of our opening times, you can talk to a friendly adviser through our national Age UK information line on 0800 678 1602. This service is open 8am - 7pm, 365 days a year. Age UK also produce free information guides and factsheets on a range of topics below.
https://www.ageuk.org.uk/services/information-advice/guides-and-factsheets/