Knutsford's Top Notch Event is Back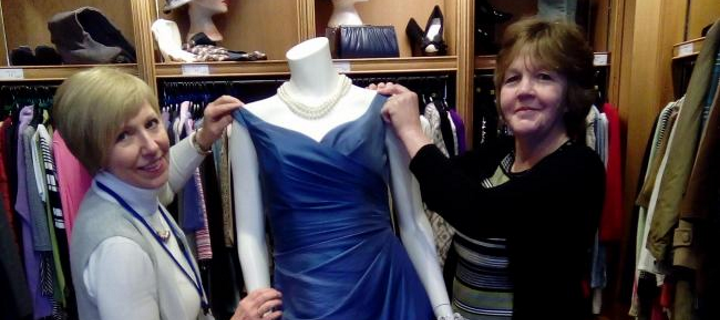 Published on 11 September 2017 12:00 AM
Age UK Cheshire East's 'Top Notch' shopping event is back for the second time this year, selling designer and high quality clothes at knock down prices.
The charity's shop on King Street in Knutsford will be selling 'top notch' clothes and accessories which have been donated by local residents at its event on the weekend of Friday 29th September – Sunday 1st October, coinciding with International Older Persons Day and Knutsford Makers Market.
There will be a large selection of men's and women's clothing including top brands such as Ted Baker, Karen Millen, Fatface, White Stuff, Hugo Boss, Superdry, Joules and Ralph Lauren.
There will be extended shopping hours, with doors opening between 9am5.30pm on Friday and Saturday, 12-4pm Sunday and all funds raised will go towards supporting older people in the local area. The last Top Notch event in March was a huge success, raising more than a week's worth of income over two days for the charity.
Caroline Noden, manager of the Knutsford store says "We get some really interesting and often designer items donated by people in the town which we sell at Top Notch for discount prices. The event has become really popular and there is usually a queue outside the door at 9am so make sure you get here early!"
The charity relies heavily on the vital funds shops generate to ensure that it can continue to provide a varied and wide range of services for local people, including dementia support, help at home, information and advice and Men in Sheds.
The charity is calling for any other quality donations that people may have hiding in their wardrobes to drop them off at the store in King Street, Knutsford in advance of the event. What is certain, however, is that the sale of quality designer items will once again prove to be a 'Top Notch' event for all.