Charity shop to close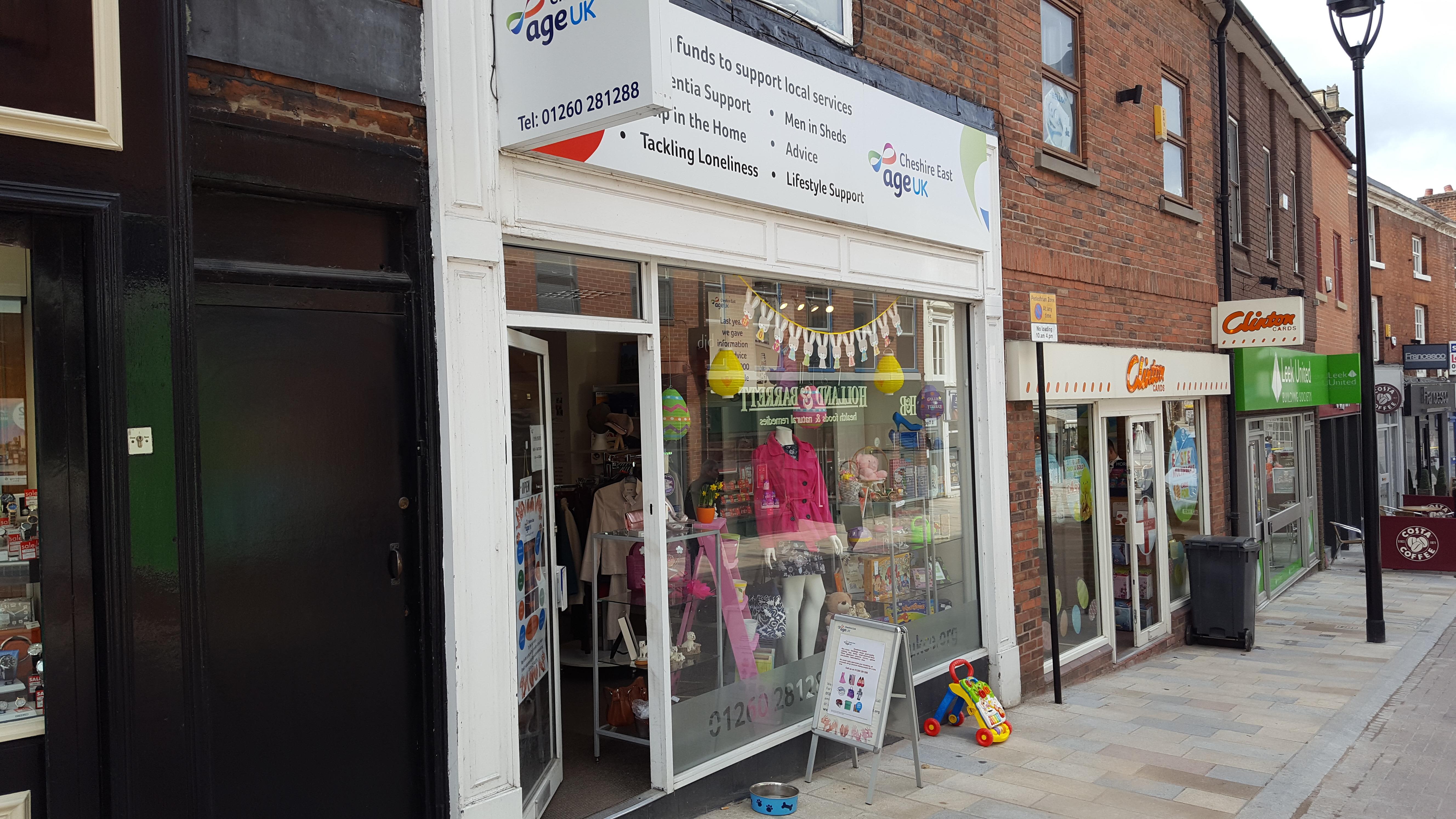 Published on 02 July 2019 01:33 PM
Age UK Cheshire East has taken the decision to close its town centre shop due to difficult trading conditions.
Age UK Cheshire East first opened its shop in High Street Congleton in November 2016. The shop was the charity's sixth shop to open in Cheshire East, and was intended to provide an income to support its charitable activities, including its Information and Advice service and Men in Sheds. However, difficult trading conditions have meant that the shop has struggled to achieve the desired income level and therefore not viable to continue trading.
As a result, the Charity has taken the decision to close the shop, with its last day of trading being Saturday 31 August 2019.
Whilst the Charity will be losing a shop in Congleton town centre, the Charity will continue to have an active presence in the town, with our Men in Sheds continuing to operate in Lower Park Place, and our Help at Home service, Information and Advice service and New Horizons Club continuing to provide a service for older people across Congleton.
Damon Taylor, the Charity's Chief Executive commented "It is with regret that we have had to take this decision, but the primary purpose of the retail arm of our charity is to provide an income for our services, which our Congleton shop has failed to do at the required level, meaning we had little choice but to opt for closure.
I would like to take this opportunity to thank all our staff and volunteers, together with our customers, who have supported our shop since we first opened in late 2016. Without their support, none of this would have been possible in the first instance. As a charity, we remain very much committed to the town of Congleton and will continue to support a large number of local older people through the provision of a number of services."