Charity supports over 7,000 local older people in tough year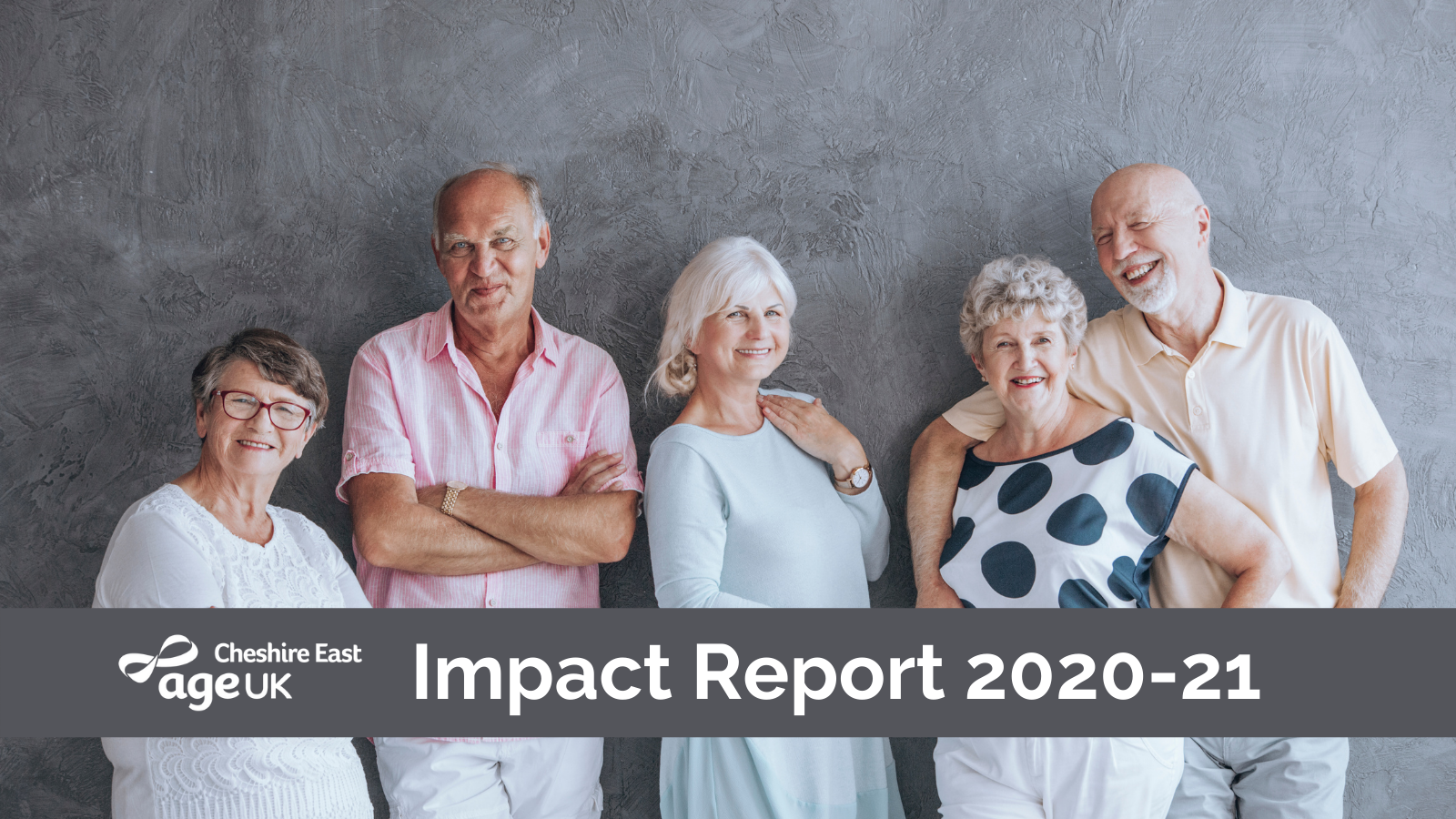 Published on 22 April 2021 03:32 PM
In what has been a difficult year for us all, Age UK Cheshire East has today published its impact report highlighting the vital work it has undertaken over the last year for over 7,000 local older people across Cheshire East.
In the report, available here, the charity, based in Macclesfield but operating across Cheshire East, has set out the key highlights of a challenging year, which include case studies showing the dramatic impact of their work on people's lives, as well as some amazing facts and figures for the last 12 months. This includes their Information & Advice service securing in excess of £1.1 million in unclaimed benefits for older people, money which is vital to helping them lead more independent lives.
Some of the highlights include the introduction of three new services including the new telephone befriending service 'Keep in Touch' which has in its first year supported over 120 lonely and isolated older people; the development of a remote dementia support service bringing carers and those living with dementia together via online sessions, activity books and WhatsApp peer support groups; as well as the new Scams Awareness Project which provides vital information on how to avoid becoming a victim of scams.
Chair of the Charity's trustees Jenni Hardy commented on the publication of the report "The past year has been incredibly challenging for us all, however the team at Age UK Cheshire East have remained determined to continue supporting older people in any way we could. I am so proud that we managed to support in excess of 7,000 older people and at the same time introduce three new services despite the lockdowns and various restrictions in our retail shops. I know our services have had a hugely positive impact on the lives of many local older people. The Trustees and I want to thank the staff and volunteers who have continued to work tirelessly for older people when they needed us most."
None of the work would have been possible without the generous contributions of many funders, who are also acknowledged in the report.